May 4, 2023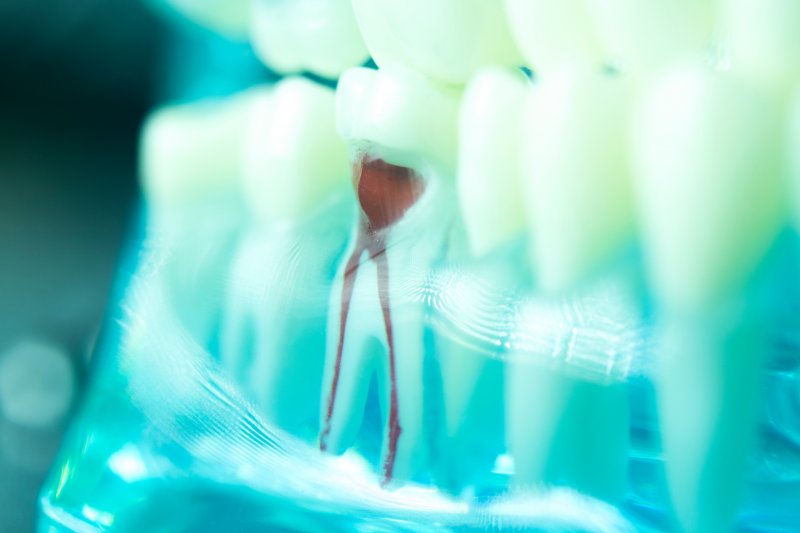 Root canals as a procedure have gotten a bad rap. Most people seem to assume that they're exceedingly painful or cumbersome, but nothing could be further from the truth. Dental anesthetics are now incredibly powerful, which makes modern root canals completely painless.
However, if you're like lots of people, you may still want to avoid the procedure if possible. If you've had a toothache recently but noticed it starting to fade, you may wonder if a root canal is still necessary. Here's why you still need to keep your appointment.
Do I Still Need a Root Canal if My Tooth Doesn't Hurt?
Unfortunately, oral infections aren't like other kinds of sickness. Toothaches don't go away on their own—if you've stopped feeling one, that doesn't mean that the problem has gone away. If anything, the condition is still advancing, making the need for a root canal even more pressing.
Why are Root Canals Necessary in the First Place?
It may be a good idea to understand why root canals are necessary in the first place. Root canals are commonly used to treat pulpitis, which is an infection that has infiltrated into nerve tissue within the tooth. This is what makes toothaches so painful. In extreme cases, this can lead to the death of the tooth.
Root canals can remove the infected nerve tissue and replace it with a neutral plastic. This can maintain the integrity of the tooth without the need for keeping the infected tissue around. The tooth is then covered with a dental crown to protect the tooth further.
So Why Do I Still Need a Root Canal?
Past a certain point, an infection may attack the nerves to such an extent that you can no longer feel the tooth. This may be what you've experienced if you can no longer feel a toothache, and as you may have gathered, it isn't a good sign. If anything, it makes getting a root canal even more important, as the infection could potentially spread to other teeth if left untreated.
All that to say that if a dentist says you need a root canal, you should get one. Even if you can no longer feel the tooth, you should keep your appointment with them.
About Our Practice
Welcome to the office of Dr. Eric Marsh and Dr. Michele Pisano-Marsh! Everyone in our office shares a commitment to offering the most comfortable, highest quality care possible. We have developed a reputation for being able to offer families comprehensive care, and we would love to welcome you into our office to show you how we've earned that reputation.
If you have any questions about root canals, we can be reached at our website or by phone at (610) 432-8037.
Comments Off

on Should I Still Get a Root Canal if I Can't Feel My Tooth?
No Comments
No comments yet.
RSS feed for comments on this post.
Sorry, the comment form is closed at this time.