Cosmetic Dentist Correcting Allentown Smiles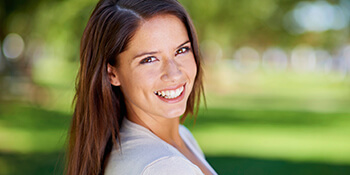 Looking for a picture-perfect smile like the ones you see on the covers of celebrity magazines? You may think bright, straight teeth are only achievable on a movie star budget, but the innovative, comfortable restoration options available from Dr. Eric J. Marsh and Dr. Michele A. Pisano-Marsh allow any patient to achieve a flawless smile quickly and comfortably. Contact our team to schedule a cosmetic consultation. We welcome patients from the entire Lehigh Valley.
Porcelain Veneers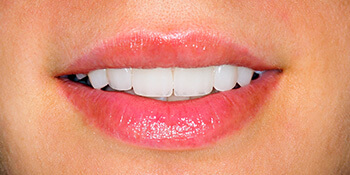 Veneers are thin sheaths of porcelain that conceal numerous smile flaws with one, simple cosmetic dentistry solution. If you have extensive dental chips, cracks, gaps, or stains, porcelain veneers may be the ideal solution to perfect your smile.
If we determine porcelain veneers are the right cosmetic treatment to transform your smile, you'll need to plan for two visits to our Allentown, PA dental office. During your initial visit, we'll get started by numbing the area to be treated. Then, we remove a minimal amount of surface enamel in order to allow the veneer to blend seamlessly into your smile. Next, we capture impressions of the prepared teeth. These are used by our lab to create the custom porcelain veneers. Until we receive the final product from our lab, we'll place temporary veneers to protect your treated teeth. Finally, you'll return to exchange your temporary veneers for custom veneers, leaving you with a flawless smile.
Metal Free Restorations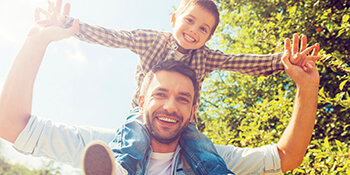 While dental crowns and other restorations are typically used to repair dental damage, they can also be utilized for purely cosmetic reasons. If patients have a tooth that is severely discolored or misshapen, a dental crown may be the best way to correct the cosmetic concern.
We offer two types of tooth-colored restorations: E-Max and Lava. Both of these brands are completely metal free, which means they are safe for patients who have allergies or sensitivities to metal. E-Max crowns are high quality, all-ceramic restorations. They are precisely shaded to match the surrounding tooth structure, and even after years of daily wear, they retain their natural appearance. Lava restorations are a unique combination of zirconia and ceramic. This allows us to offer strength and durability comparable to gold crowns with the natural looking appearance of an all-ceramic restoration.
Direct Bonding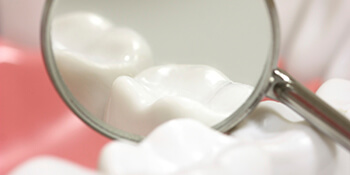 The direct bonding procedure uses tooth-colored filling materials for purely cosmetic treatment. Composite resin is a mixture of plastics and glass that can be shaded to match your smile. This natural-looking composite is applied directly to imperfect teeth in a putty-like form. It can be used to improve the appearance of smiles by filling in cracks and chips, closing gaps between teeth, and concealing dental stains that are resistant to teeth whitening.
The process for direct bonding is simple and comfortable. We numb the area to be treated, remove any damaged structure, and apply the composite resin directly to the tooth. Then, we shape the resin to correct or conceal cosmetic flaws. Once it's in place, we harden the bonding material using a curing light. Finally, we polish the treated tooth.
While we don't recommend bonding for patients who wish to transform a number of teeth, if you wish to improve the appearance of just a few teeth, direct bonding may be an affordable, same day alternative to porcelain veneers.
At-Home Teeth Whitening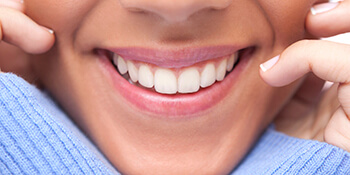 If you're interested in brightening your smile, we offer professional, personalized at-home teeth whitening kits. We prefer the highly-effective Opalescence whitening system. Unlike store bought whitening kits, our professional whitening treatments include a custom crafted application tray and higher dosage of the active whitening agent. Over the course of two or more weeks of application, patients typically see smiles six or more shades brighter. Because we customize the treatment plans, patients rarely experience dental sensitivity.