Periodontal Therapy – Allentown, PA
Treatment to Fight Gum Disease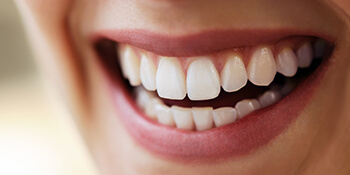 Periodontal (gum) disease affects roughly half of adults in the U.S. While the early stage of the disease, known as gingivitis, is relatively harmless, advanced gum disease can lead to gum tissue recession, dental drift, and even tooth loss. Dr. Eric Marsh and Dr. Michele Pisano-Marsh are dedicated to helping patients prevent periodontal disease, but for those patients in need of treatment to renew oral health following gum disease, we are proud to offer periodontal therapy. Call to find out more or schedule an appointment with our team.
What Is Gum Disease?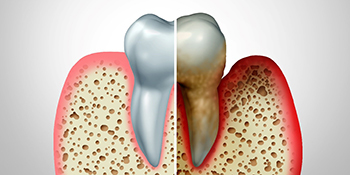 Simply put, gum disease is an infection of the gum tissue. It usually occurs due to missteps in oral hygiene that allow harmful bacteria to sneak beneath the gumline. However, genetics and other factors can also contribute to its development.
While many people perceive gum disease as purely an oral health problem, it can also affect systemic health. For example, it has been shown to be correlated with cardiovascular problems, preterm birth, and even dementia. Such complications may occur if the bacteria that causes gum disease gets into the bloodstream and has an opportunity to attack other bodily systems.
Symptoms of Gum Disease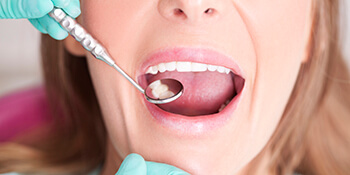 If you are experiencing any of the following symptoms, it is very possible that you have a form of gum disease:
Red, swollen gums
Gums that bleed easily when you brush
Persistent bad breath
Gum recession (your teeth may appear longer than they used to)
Loose teeth
Painful chewing
Dental sensitivity (especially near the gumline)
If you suspect that you have gum disease, seek professional guidance as soon as possible. In fairly mild cases of gum disease, you might be able to reverse your condition with changes to your oral hygiene routine. However, you should never try to "cure" gum disease on your own. You should request an appointment with a dentist who can assess the severity of your condition and design a plan to help get your oral health back on track.
Gum Disease Treatment Options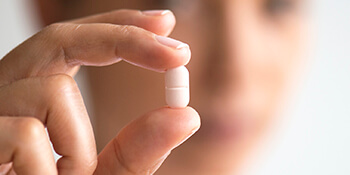 Our team is ready to help you recover from gum disease! We offer scaling and root planing and antibiotic therapy, both of which can work to fight the bacteria that cause gum disease and give your gums a chance to heal.
Scaling and Root Planing
Scaling and root planing is essentially a deep cleaning of the mouth. Scaling is the complete removal of plaque and tartar buildup at and below the gum line to prevent the irritation and breakdown of soft tissue. Root planing smooths the roots of teeth to prevent the future buildup of plaque and tartar. Following this procedure, you may also receive topical or oral antibiotics to limit the number of oral bacteria that produce plaque.
Antibiotic Therapy
If needed, your dentist may recommend combining deep cleaning treatments with Arestin, a common antibiotic therapy for gum disease. In this situation, the Arestin is placed in the pockets between the gums and teeth as a means of preventing further deterioration and promoting healing of the affected area.