Dental Checkups & Cleanings – Allentown, PA
We Can Help You Maintain a Healthy Smile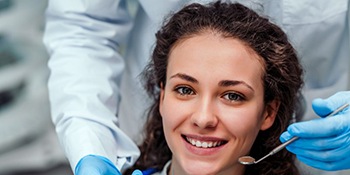 According to a survey from the American Dental Association, 42% of Americans don't visit their dentist as often as they should, which is twice a year. However, regular dental checkups and cleanings are necessary to keep your smile healthy for life. While these are two of the simpler services we provide, they're by far two of the most important. In addition to keeping your pearly whites healthy, seeing a dentist every six months is also crucial to your overall health. If it has been more than half a year since your last dental checkup and cleaning, call us today to schedule an appointment.
Your Dental Checkup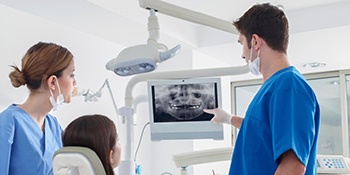 Each biannual appointment begins with a thorough evaluation. One of our dentists, either Dr. Eric Marsh or Dr. Michele Pisano-Marsh, closely examines every part of your mouth, including all your teeth, your gums, and any existing dental work. Our team also takes digital photos and x-rays of your oral structures to detect any problems that even our dentists' trained eyes might not notice. Using our findings, we sit down with you one-on-one to discuss the state of your oral health. If we spot any problem areas, we can develop a personalized treatment plan to get your smile back on track.
Your Dental Cleaning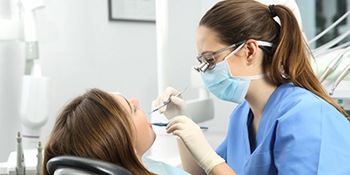 After the checkup comes the dental cleaning. One of our talented dental hygienists uses special instruments to remove plaque and tartar from your teeth and gums. They specifically target areas of your mouth that your toothbrush and floss at home can't reach. Next, they clean your teeth with a special polish that not only makes them shine, but makes it more difficult for bacteria to stick to them in the future.
Why Are These Visits So Important?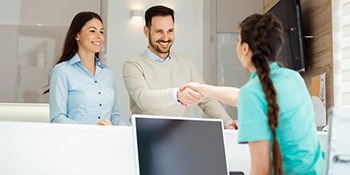 Most dental health problems show little to no symptoms in the early stages, leading most patients to not notice an issue like a cavity or infection until it has progressed to the point that it causes them pain. By attending checkups twice a year, we can spot signs of these problems before they become more difficult (and expensive!) to treat.
Built-up plaque and tartar contribute to many of these oral health issues. With regular cleanings from one of our hygienists, we can remove these harmful substances and prevent infections or cavities from developing in the first place. Over the years, this means that you'll spend a whole lot less time and money on dental care!
How to Maintain Good Oral Health Between Checkups
Visiting us every six months is only half the battle in maintaining a healthy smile. Here are some tips to keep your teeth and gums problem-free:
Use a fluoridated toothpaste and a soft-bristled toothbrush to clean your teeth twice a day for two minutes at a time.
Floss at least once daily to remove food debris and plaque from along your gumline and between your teeth.
Rinse with an antibacterial mouthwash every day.
Limit your consumption of sugary foods and beverages.
Eat plenty of mouth-healthy foods, like leafy greens and white dairy products.
If you smoke or chew tobacco, consider quitting.