Allentown Oral Cancer Screenings
At Eric J. Marsh, DMD & Michele A. Pisano-Marsh, DMD Dentistry of Allentown, we are passionate about helping patients keep their smiles whole and healthy for a lifetime. We offer personalized oral health care plans with a focus on helping patients keep their natural, healthy smiles. One thing many patients don't realize is that a number of whole body health issues have side effects that impact oral health. In addition to providing dental health care, we want to assist patients in maintaining their whole body health. Providing oral cancer screening as part of six month dental exams is one way we partner with patients to lead healthier lives. If you want to learn more about oral cancer screenings or schedule a dental exam with our team, call our Allentown dental office today. We look forward to partnering with you to achieve the optimal level of oral and overall health.
Why do I Need an Oral Cancer Screening?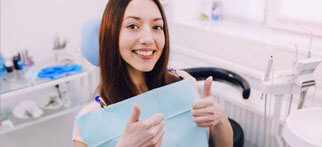 Oral cancer is an extremely deadly form of cancer. Only about 50% of patients who suffer from oral cancer live five years beyond their diagnosis. Researchers at the oral cancer foundation determined that early diagnosis is the best way to decrease the numbers of annual deaths related to this disease. That's where dentists and physicians come in. By receiving regular screenings for oral cancer, patients are significantly more likely to be diagnosed in the early stages of oral cancer when the disease is more treatable.
How are Oral Cancer Screenings Performed?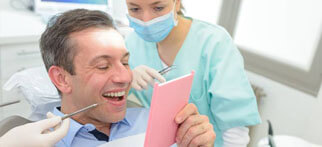 Oral cancer screenings involve our team visually and manually examining your oral and facial structures. We'll look at all areas of your mouth. Then, we'll examine your head and neck. We may also ask you a series of questions that will help us determine whether or not you're experiencing non-visual side effects of this disease.
What are the Warning Signs of Oral Cancer?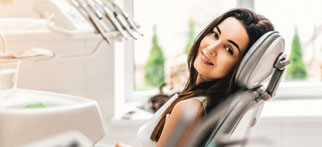 In addition to receiving professional oral cancer screenings on a regular basis, patients should also be aware of and look out for the warning signs of this disease at home. Some of the most common side effects of oral cancer include:
Changes in the color of oral tissues (lips, cheeks, gums, palate, tongue)
Changes in the texture of tissue
Bumps or lumps in oral or facial tissues
Sores that don't heal
Difficulty chewing or swallowing
Feeling a lump caught in your throat
Chronic sore throat or hoarse voice
Unexplained pain, itching, or irritation in the mouth
Swollen lymph nodes
What are the Benefits of Oral Cancer Screening?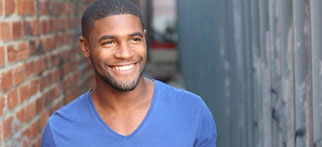 The main benefit of regular oral cancer screening is that patients have a better chance to receive earlier diagnosis for oral cancer. This means that patients have a better chance of receiving necessary treatment and successful recovery from oral cancers. By regularly examining your smile for oral cancer, you and your dentist are also more aware of other changes to oral and facial structures that may be indicative of oral and whole body health issues. This can lead to earlier diagnosis of other conditions.