Metal-Free Restorations – Allentown, PA
Natural-Looking Dental Work That Doesn't Distract From Your Smile
In the past, patients had to sacrifice the appearance of their smile in order to restore their oral health. Getting a dental crown used to mean having a cumbersome and highly noticeable metal cap in your mouth that was the only feature that people could focus on when you smiled, talked, or chewed your food. Drs. Michele Pisano-Marsh and Eric Marsh strive to boost their patients' oral health without lowering their confidence by offering high-quality, natural-looking and metal-free dental restorations. That way, you won't have to sacrifice your grin in order to preserve it.
What are Metal-Free Restorations?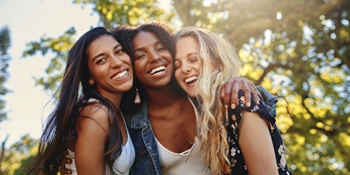 Metal-free restorations are typically made from materials such as ceramic, zirconia, and composite resin. All of these are able to be customized to mimic the natural qualities of your teeth, like reflecting light or being the same shade, which allows them to flawlessly blend in with the surrounding teeth.
Benefits of Natural-Looking Restorations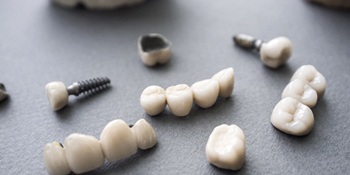 The most obvious benefit of natural-looking restorations is that they don't draw attention to damaged or missing teeth, which can boost your confidence at the same time as improving your oral health. Even though metal restorations are known to be incredibly durable, they often require more preparation of natural teeth in order to be secured, which only causes more damage down the road. Here are some additional advantages of choosing natural-looking restorations as opposed to metal ones:
Made From Tooth-Colored Materials: Metal-free restorations don't stick out like a sore thumb in your mouth. Because of this, you'll be able to feel more confident when you eat, speak, and laugh. Since they're practically indistinguishable from your natural teeth, you also won't have to worry about people commenting on them.
Durable & Long-Lasting: Non-metal materials like ceramic and zirconia are incredibly resistant to staining, so you won't have to worry about them becoming discolored and noticeable. With proper maintenance, metal-free restorations can last for a decade or longer.
Hypoallergenic: One issue with metal restorations is that people sometimes develop uncomfortable allergic reactions. With non-metal restorations, you won't have to worry about this problem!
Types of Metal-Free Restorations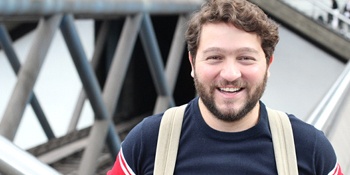 Drs. Michele Pisano-Marsh and Eric Marsh are proud to offer a variety of metal-free dental restorations to improve the function and appearance of your smile. They may suggest one of the following treatments, depending on the issue that you face.
Crowns
Dental crowns are tooth-shaped caps that are customized to fit over the visible surface of damaged teeth to restore their structure, strength, size, and shape. These are often used to preserve and protect natural teeth from further damage or harm.
Fillings
Cavities are one of the most common oral health problem among both children and adults. Metal-free dental fillings are made from tooth-colored composite resin and are used to protect and block off teeth that have suffered from decay to keep them from becoming infected.
Bridges
For patients who are missing one or more consecutive teeth in a row, we may suggest a dental bridge. This structure consists of two dental crowns located on either side of one or more replacement teeth and is used to literally bridge gaps caused by missing teeth.
If you have any questions about how metal-free restorations can benefit your oral health as well as the appearance of your smile, don't hesitate to contact our office. We look forward to helping you preserve your grin for the rest of your life!