Preventive Dentistry Perfecting Allentown Smiles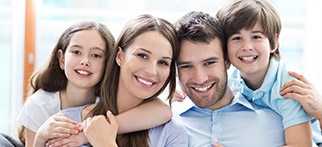 It's easier and more comfortable for patients to keep a smile healthy than it is to correct an issue after damage occurs. That's why we focus our attention on prevention. By working with patients to keep their smiles whole and healthy, we can prevent the need for uncomfortable, often pricey advanced dental procedures. Whether it's been six years or six months since your family's last visit to the dentist, call our team to schedule a preventive dentistry appointment today.
Dental Checkups & Cleanings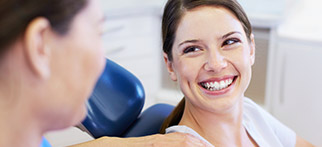 Attending regular dental checkups every six months helps our team prevent the majority of oral health issues. Those that can't be prevented are diagnosed and treated in the earliest stages.
Each appointment at our office begins with a careful, thorough diagnostic evaluation. A systematic cleaning by one of our skilled dental hygienists removes plaque and tartar from the hardest to reach places. Then, you'll sit down one on one with Dr. Eric J. Marsh or Dr. Michele A. Pisano-Marsh to discuss any areas of concern. We may use digital photos of your smile and digital x-rays of the supportive structures, and carefully explain how we can help you repair damage and renew your oral health.
During your checkup, we may also perform a number of general and preventive services to aid you in keeping your smile whole and healthy.
Learn More About Dental Checkups and Cleanings
Dental Sealants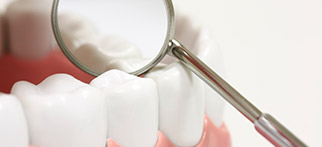 Sealants are a fast, effective means of protecting teeth from one of the most common oral health issues: tooth decay. As the name suggests, a dental sealant seals out decay-causing bacteria. This treatment is helpful for teeth that have deep pits, grooves, and crevices — like the molars and premolars. If needed, we apply a coat of liquid sealant, and then set the material in place with a curing light. Once in position, the dental sealants are completely clear, and provide years of lasting protection against cavities.
Nightguards for Bruxism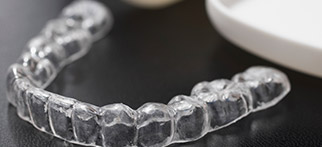 If you grind or clench your teeth at night, you may have a condition known as bruxism. While you may think kicking this unconscious habit is impossible, our team can help. We may not be able to stop you from grinding or clenching teeth altogether, but we can help you protect your smile from the potential damage caused by bruxism. We create customized nightguards that place a physical barrier between your teeth to prevent wear and damage.
Oral Cancer Screening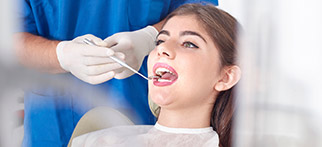 One of the deadliest forms of cancer, oral cancer claims one life every nine minutes in the US. It's a startling statistic — but according to the Oral Cancer Foundation's research, there is an easy way to improve outcomes following an oral cancer diagnosis. The best way to reduce the number of annual deaths is to diagnose and begin treatment in the earliest stages.
Our team is dedicated to the prevention and early detection of oral cancer. Our team takes the time to conduct a careful head, neck, and oral screening for the early indicators of oral cancer as part of every six month checkup. Please ask any of our knowledgeable team members what oral cancer signs and symptoms you can check for in order to be a more active participant in your ongoing oral health care.
Fluoride Treatments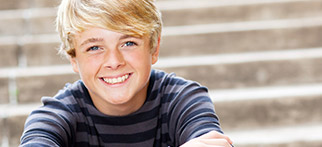 We may also recommend topical fluoride treatments in our office or as a daily at home treatment. Fluoride strengthens the surfaces of teeth and builds up tooth enamel, reducing the risk for dental decay or wear. Many patients receive adequate fluoride from regular brushing with fluoridated toothpastes, but for those who need a little extra help dealing with a smile that's prone to decay, professional-grade fluoride treatments from our team can do the trick.
Professional Oral Hygiene Products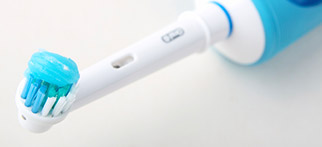 For patients who struggle with decay or gum disease, store-bought toothpastes, mouthwashes, and other hygiene products may not be enough to keep their smiles whole and healthy. We can provide patients with professional at-home hygiene solutions. These oral hygiene products offer professional-level doses of fluoride and the other active ingredients necessary to maintain healthy smiles. They're only available by prescription from your dentist.