Meet Your Allentown Dentist, Dr. Eric Marsh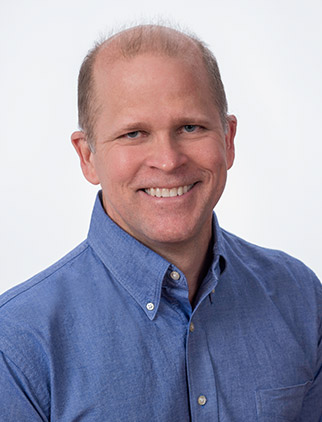 Dr. Eric Marsh earned his Bachelor of Arts degree in biochemistry (with a minor in European history) at the University of Pennsylvania before achieving his Doctorate at the University of Pennsylvania School of Dental Medicine in 1988. He completed a General Practice Residency at the Medical College of Pennsylvania in Philadelphia and became a Fellow in the Academy of General Dentistry in 1995. Dr. Marsh has been practicing in Allentown since 1989. Since beginning his practice, Dr. Marsh has strived to give back to the community by being an advocate for fluoridated water in the city of Allentown and helping underserved children and military veterans who were in need of dental care. He has also participated in the Pennsylvania Dental Association's Mission of Mercy programs. Additionally, he is the former chairman of the Department of Dentistry at Lehigh Valley Hospital, and currently is on the teaching staff at the Lehigh Valley Hospital General Practice Residency Program and was voted Teacher of the Year in 2008 and 2014. He is a member of the American Dental Association, Pennsylvania Dental Association, Academy of General Dentistry, Lehigh Valley Dental Society, and the Pennsylvania Academy of General Dentistry.
Dr. Marsh is originally from Dupont, PA and currently resides in Emmaus. He and his wife Dr. Michele Pisano-Marsh have three sons. Outside of the office, Dr. Marsh enjoys running, playing golf, coaching the local Legion baseball team, taking on home improvement projects, and being involved with the men's group at his church.