Cosmetic Bonding in Allentown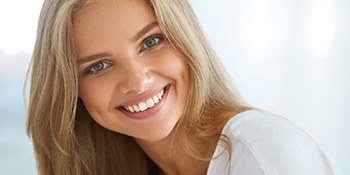 Are you tired of hiding your imperfect teeth? Have you always wanted a flawless smile but do not want to undergo a lengthy or invasive procedure? You do have options to get the results you want. Among one of the most preferred treatments involves cosmetic bonding in Allentown. This simple, yet effective procedure can drastically improve the appearance of your teeth in as little as one appointment.
What is Cosmetic Bonding?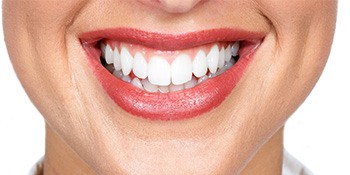 Cosmetic bonding, also known as direct bonding, is a preferred procedure because it is noninvasive. A composite resin material is applied to the teeth to improve their color, size, shape, and proportion. It is customized to match your enamel color to blend in seamlessly with your teeth to procedure natural-looking results.
How Can Cosmetic Bonding Help Me?
Cosmetic bonding can be used to solve an array of imperfections that cause you to feel insecure about the appearance of your teeth. Often, those who suffer from severe tooth discoloration or stains that will not respond to traditional whitening treatments choose the procedure to make their smile brighter.
It is the perfect solution for those who have chipped, cracked, or broken teeth. It can also improve the appearance of shorter than average teeth or those that have an abnormal shape. In some cases, it can even make your teeth appear straighter by closing gaps.
What Can I Expect During the Procedure?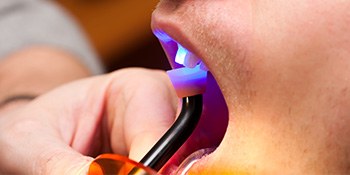 To ensure that you are a candidate for the treatment, you will first need a consultation with your cosmetic dentist in Allentown. After a comprehensive treatment plan is created, you will be scheduled for your appointment.
During the procedure, the resin mixture will be made to match the color of your enamel. A local anesthesia or sedative may be used to enhance your comfort; however, most people do not feel any pain during the process.
Your teeth are cleaned, and any areas of injury or decay are treated. Then, the tooth is sanitized and dried. An etching solution will be applied to the teeth to roughen their surfaces to help promote a secure bond between the resin and the teeth.
The material will be applied and sculpted into the desired shape and is quickly hardened using a special light. If needed, minor adjustments will be made to ensure the proper bite. Finally, your new smile will be polished for a flawless look.
How Long Will My Results Last?
On average, your new smile will last for 5 to 10 years before needing to be replaced. To help protect its longevity, it is best to brush your teeth twice a day and floss each night. Although it is strong, you should avoid any habits that may cause damage, such as using your teeth as tools or biting on overly hard foods. In addition, do not forget to visit your dentist twice a year for a cleaning and checkup.
Get a Beautiful Smile Today
If you are tired of feeling insecure about your teeth, it is time to get the smile of your dreams with cosmetic bonding. Contact our office today to see if you are a candidate for the procedure.