Emergency Dentistry – Allentown, PA
High-Quality Dental Care in Your Time of Need
Don't let a dental emergency keep you from smiling. Contact your Allentown, PA dentists, Eric J. Marsh, DMD and Michele A. Pisano-Marsh, DMD right away. In most cases, we're able to schedule an emergency appointment on the day you call. If for any reason we're unable to see you the same day, one of our knowledgeable team members will be happy to guide you through at-home care and pain management.
If you're unsure whether or not your situation requires urgent treatment, we encourage you to get in touch anyway. In most cases, dental health issues will worsen or spread if they are left untreated. We want to start repairing dental damage as soon as possible in order to preserve healthy dental structure, reduce discomfort, and ensure we're able to provide conservative treatments.
How to Handle Common Dental Emergencies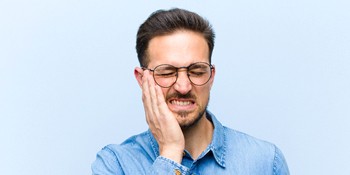 Dental emergencies typically can be separated into two categories: sudden dental injury and infection that occurs over time. Our team of experts are equipped to treat both types of emergencies, but it's important that you know your next steps for these common problems:
Toothaches
A toothache is an infection usually caused by poor dental hygiene. When decay breaches your enamel, it can cause pain and sensitivity. If this occurs, try to floss around your tooth to ensure that it's not a piece of irritating food. If the discomfort persists, call our office right away. We may need to perform root canal therapy to save your tooth without having to extract it.
Chipped/Broken Tooth
If you chip or break a tooth, pick up the pieces, rinse them off, and store them in a safe place. We may be able to repair your tooth with your natural dental structure. Use gauze if there is bleeding, and you can also use an ice pack to ease any swelling. After, call our office for a restoration. In some cases, the tooth may be too damaged, and we may have to extract it as our last option to get you out of pain.
Knocked-Out Tooth
A knocked-out tooth can be surprising but there is no need to panic. Pick it up by the crown so you don't damage the roots and carefully rinse it in water. Then, you can try to put it back in the socket, but if this isn't possible, store it in milk or water to keep it moist until you get to our office. If you can get here within an hour of the tooth coming out, we may be able to successfully replant it.
Lost Filling/Crown
If you lose a crown or filling, you may experience sensitivity and discomfort because a damaged or decayed area of the tooth is now exposed. You can use dental cement as a quick repair to cover the affected area and limit sensitivity. However, if you're in a bind, you can also use sugarless gum. After making yourself more comfortable, call our office for a proper restoration.
How to Prevent Dental Emergencies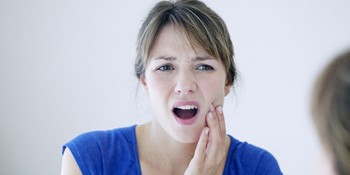 While emergencies can never be completely prevented, you can take these steps to minimize your risk:
Brush your teeth twice a day for two sessions each.
Floss once a day to remove plaque and bacteria from in between your teeth.
Visit our office for routine checkups and cleanings.
Use a mouthguard if you play sports or participate in physical activity.
Avoid using your teeth for anything other than eating and speaking.
The Cost of Treating Dental Emergencies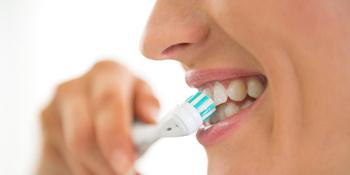 Because there are a variety of dental emergencies that can occur, the cost of your treatment can differ based on how extensive the issue is. The best way to know is to contact our office and talk with one of our friendly front desk staff members. They are happy to answer any insurance or financing questions you may have. We are committed to providing our patients with quality dentistry that is also affordable!
Dental Emergency FAQ's
An acute toothache, lost tooth or other types of dental emergencies can leave you in pain and searching for a solution. Because we know how confusing and unnerving these situations can be, we've listed five questions that we're commonly asked in regard to oral trauma. By providing the answers, our goal is to help ease your worries and leave you feeling more empowered. However, if you find yourself facing a dental emergency, you don't have to fight it by yourself. Instead, contact us immediately!
How do I know I'm having a dental emergency?
Before you can receive treatment for a dental emergency, you first have to be aware that you're experiencing one. Believe it or not, it's not always as obvious as you may think. For example, a toothache can slowly and progressively become worse, until it finally results in excruciating pain. Thus, the quicker you're able to recognize changes in your dental health and contact us to seek treatment, the less suffering you'll have to endure.
Is there a way to prepare for a dental emergency?
While you can't always prevent a dental emergency, here are some steps you can take to be prepared:
Keep some saline solution handy in case a tooth dislodges.
A handkerchief will be useful for immobilizing a broken jaw.
Keep a small container with a lid to temporarily house a dislodged tooth or any broken pieces.
Always have some ibuprofen on-hand to help decrease inflammation and provide pain relief.
Keep our phone number saved in your cellphone or posted in your home where you can easily locate it.
Will my dental insurance cover the cost of emergency dental treatment?
One of the reasons for maintaining dental insurance is to have the peace-of-mind of knowing that if a dental emergency strikes, you can receive the vital care you need without incurring a substantial financial burden. Since all plans differ, the only way to know for sure how much coverage is available for you is to review your plan's details. To help you out, when you contact our office, one of our staff members will be glad to file the claim on your behalf and work diligently to help you maximize your coverage.
If the pain goes away, do I still need to schedule an emergency visit?
Once you discover that you have an acute dental problem, it won't magically disappear on its own. So even if any severe pain temporarily subsides, you shouldn't hesitate to receive care. Otherwise, you run the risk of it returning in a more excruciating manner and your initial problems becoming far worse.
How much does emergency dental care cost?
Because dental emergencies and the treatments needed to address them can vary, we can't provide a set fee schedule. However, we can guarantee that when you visit our office, your emergency dentist will thoroughly examine you to determine what the cause of your problem is, and provide you with a fair price for the type of care that you'll need to recover.