Emergency Dentist Saving Allentown Smiles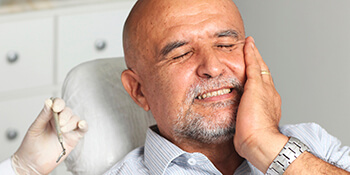 Don't let a dental emergency keep you from smiling. Contact your Allentown, PA dentists, Eric J. Marsh, DMD and Michele A. Pisano-Marsh, DMD right away. In most cases, we're able to schedule an emergency appointment on the day you call. If for any reason we're unable to see you the same day, one of our knowledgeable team members will be happy to guide you through at-home care and pain management.
If you're unsure whether or not your situation requires urgent treatment, we encourage you to get in touch anyway. In most cases, dental health issues will worsen or spread if they are left untreated. We want to start repairing dental damage as soon as possible in order to preserve healthy dental structure, reduce discomfort, and ensure we're able to provide conservative treatments.
Is it a dental emergency? Review the following lists of common dental concerns we consider to be urgent:
Chipped, cracked, or knocked out teeth or dental restorations
Damaged, bent, or ill-fitting partial or full dentures
Severe toothaches, especially if you experience sensitivity to temperature that may indicate a need for root canal therapy
Don't hesitate to contact our office at any time if you have questions or concerns about your oral health. Our knowledgeable team is always happy to help you!