Dental Implants – Allentown, PA
A Beautiful, Long-Lasting Solution For Tooth Loss
At Marsh Dental, we've found that there are a number of negative outcomes from not replacing missing teeth: a misaligned bite, bone loss in the jaws, and a loss of self-confidence are just a few. Implants are a fantastic replacement option because they replace the entire tooth, including the root. This is what gives them so many fantastic advantages over other options and provides such a natural look and feel. If you'd like to know if implants are right for you, contact us to schedule a consultation with Dr. Marsh or Dr. Pisano-Marsh. We'd love to help you enjoy the benefits of a full smile after tooth loss!
Benefits of Dental Implants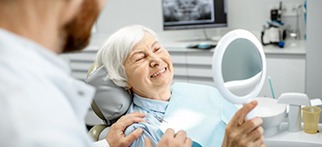 With the many benefits that implants provide, it's no wonder that they're such a popular way to replace missing teeth. They enhance your oral health and overall well-being in so many ways, including:
They look, feel, and function like your own teeth
Total tooth replacement that prevents bone loss and maintains the facial structure
Implants don't affect healthy teeth like a dental bridge would
High success rate (over 95% in non-smokers)
Implants can last many decades – far longer than traditional bridges and dentures
Allow you to eat hard, tough, or crunchy foods
Indications for Dental Implants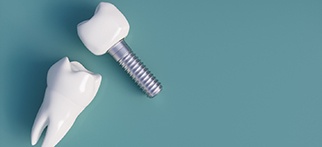 Implants are a fantastic option for many people and, regardless of how many teeth you're missing, there are numerous ways that implants can be used. During your consultation, we'll make the best recommendation based on your particular needs.
Missing Single Tooth
Implants are perfect for replacing a single missing tooth, and will simply be restored with a single dental crown.
Learn More About Single Dental Implants
Missing Multiple Teeth
If you're missing several consecutive teeth, we'll can anchor a dental bridge with just 1-2 implants.
Learn More About Multiple Dental Implants
Missing All Teeth
Patients who have lost all the teeth in their upper or lower arch can benefit from an implant-retained partial or full denture. Like their traditional counterparts, these dentures will have a gum-colored base that supports replacement teeth. Rather than staying in place with clasps, suction, or denture adhesive, we can usually secure these appliances with just 4-6 implants per arch.
Learn More About Implant-Retained Dentures
Understanding the Cost of Dental Implants
As a dentist in Allentown, we create personalized treatment plans that are tailored to your specific needs. Since everyone is different, the final cost can vary quite a bit. For example, some patients may need gum therapy, extractions, or a bone graft before the procedure, which will be factored in during your consultation.
Having said that, our patients have found that their implants have been one of the best investments they've ever made in their oral health. Other replacement options simply don't offer the same benefits. If you're missing teeth and want to know how implants can help you, don't hesitate to get in touch!
Dental Implant FAQ's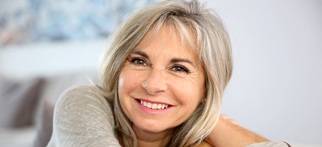 Are you missing one or more of your teeth? If so, you may have heard about dental implants. This amazing tooth replacement offers benefits like strength, beauty, comfort, and naturality, which is why many patients are wondering about them. That's why we've included the answers to some of the most frequently asked questions about dental implants. Keep reading to satisfy your curiosity.
How Many Dental Implants Do I Need?
If you're considering implants, you may be wondering how many you need. Unfortunately, it's hard to provide you with an estimate without examining your mouth first. Dr. Marsh or Dr. Pisano-Marsh will carefully examine the condition of your oral health, the strength of your jawbone, and how many teeth you're missing before recommending a personalized treatment plan. It will all depend on your smile. In some cases, we may have to use multiple implants to support a single tooth that is larger, like a back molar. That's why it's hard to know the number of implants you need without coming into our office first.
Does the Dental Implant Process Hurt?
You may hear about the surgical process required to get dental implants and automatically think that it will be painful. However, we ensure that all of our patients are numb and comfortable before beginning. In fact, we even offer sedation dentistry as a way to provide our patients with a deeper sense of calm and relaxation. Plus, a lesser known fact is that your jawbone doesn't contain many pain sensing nerves, which is why patients who have gotten implants relate the feeling to a simple extraction. The most discomfort you will feel is slight soreness during your recovery.
Can Dental Implants Help with My Dentures?
Yes, we offer hybrid dental implants, a combination of dental implants and dentures. We can use an average of 4 dental implants to anchor your denture in place. The result is a strong, sturdy, beautiful and complete smile. If you've been struggling with slipping and sliding dentures, contact our office today. We can restore your confidence to eat, drink, and smile without worrying about your teeth shifting out of place.
Are All Dental Implants the Same?
Dental implants come in many different shapes, sizes, and materials, which can affect their cost and longevity. At our office, we offer titanium dental implants because this high-quality metal is biocompatible, allowing them to completely fuse to your jaw for amazing results. However, there are different kinds of implants available, with some made out of various metals or ceramic.
When Do I Need Bone Grafting for Dental Implants?
In some cases, we may recommend bone grafting, a procedure that allows even more patients to benefit from dental implants. When you lose teeth, your jaw loses stimulation it was once getting from their roots, leading to shrinking and deterioration. So, if you've had missing teeth for a longer period of time, you may have a weaker jaw. However, with bone grafting, we can add volume to your jawbone, giving you the opportunity to get dental implants.
If you have any other questions, contact our office today to speak with our friendly team!