Allentown Dental Implants Replace Missing Teeth Permanently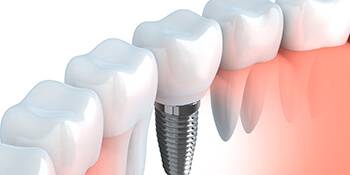 If a missing tooth isn't replaced, a number of negative outcomes may occur including tooth drift or gum and bone tissue recession. Because traditional tooth replacement solutions don't replace the tooth's root, they keep teeth in their proper alignment, but they aren't able to prevent the loss of gum and bone tissue. A dental implant allows us to replace the entire tooth, including the root and its crown. Call us to schedule a dental implant consultation to determine whether or not implant-supported tooth replacement is right for you.
The Implant-Supported Tooth Replacement Process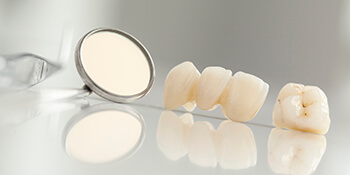 For the first phase of dental implant-supported tooth replacement, our dentists will partner with a local specialist to provide safe, effective dental implant placement. With anesthesia and sedation as needed, the surgical procedure is relatively quick and comfortable. A small incision is made in the gum and the dental implant post is positioned. A protective cap is placed over the titanium implant post to promote healing and prevent the gum tissue from completely covering the implant. If the implant is placed in an area which is critical to your smile, we can even fit a temporary crown on the same day the implant is placed.
Over the course of three to six months, the implant post fuses with the bone tissue. This process is known as osseointegration, and it is what makes dental implant-supported tooth replacement the best solution for maintaining optimal oral health. The roots of teeth anchor a tooth to the jaw, but they also stimulate blood flow that maintains bone density and gum tissue volume.
Once the implant fuses with the jawbone, you'll return to our office where we'll attach a custom crafted restoration. While we don't perform the implant placement procedures, we remain your advocates throughout the entire treatment. Please don't hesitate to call our office if you have concerns.
Implant Supported Restorations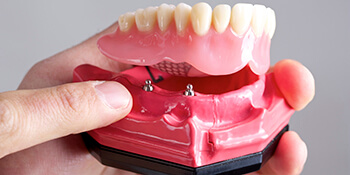 Once your dental implant has fused with the jawbone, you'll return to our office to receive your implant-supported restoration. If you're missing just a few consecutive missing teeth, we'll likely recommend dental implant-supported crowns or fixed bridges.
If you've lost two or more consecutive teeth, a fixed bridge will be attached to two implant posts, one at each end. Patients who have widespread tooth loss will need to consider implant-retained partial or full dentures. Like their traditional counterparts, these restorations use a gum-colored base to support numerous replacement teeth or a full arch of prosthetic teeth. Rather than staying in place using clasps, suction, or denture adhesive, we attach these prosthetics to between four and six implant posts. There are numerous options fir implant supported replacement of missing teeth and we will work with you to determine which option is best for your particular needs and desires.