Veneers – Allentown, PA
Get a Flawless Smile with Veneers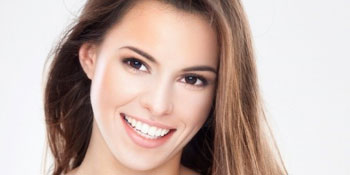 A flawless smile is possible with veneers in Allentown. We strive to create a beautiful, confident smile to help you look and feel your best. If you're unhappy with stained, chipped, or gapped teeth, you don't need several procedures or a lengthy process. Instead, you can have the smile of your dreams after just a couple of appointments. The minimally invasive procedure provides drastic results you'll want to show off.
What Are Dental Veneers?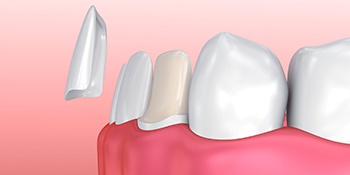 Veneers are thin shells bonded to the front surface of teeth to improve their color, size, and shape. Although a veneer can be applied to a single tooth, a variety of imperfections can be corrected when bonded to the teeth visible when smiling. Veneers can be the ideal solution to treat:
Stains or discoloration
Shorter than average teeth
Gaps between front teeth
Chips or cracks
Although veneers are versatile, you'll require a consultation with your cosmetic dentist to ensure they are right for you. After examining your mouth and learning more about your goals, they'll create a personalized strategy to transform your smile.
The Process of Getting Veneers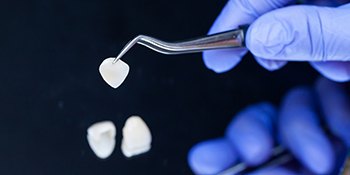 If your teeth and gums are healthy, you'll be scheduled for the first phase of your procedure. Your teeth are cleaned and your cosmetic dentist in Allentown may use a local anesthetic to ensure you're comfortable. The front surfaces of your teeth are etched, which is necessary to ensure the veneers fit your teeth like a glove. Since veneers are thinner than ever, less enamel is removed to keep more of your tooth structure.
After your teeth have been prepped, your dentist will take an impression of your mouth to get the measurements necessary to create your veneers. The information will be sent to the dental lab, where they will craft your new smile with the utmost precision. It can take the lab a couple of weeks, so your dentist will attach temporary veneers while you wait. Once your permanent restorations have been sent back to the office, you'll return to have them bonded in place.
You will walk out of the office with the picture-perfect smile you've always wanted, which can last for a decade or longer with the right care.
The Benefits of Veneers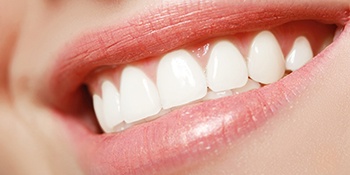 Although there are more cosmetic options than ever, veneers continue to rank among the top procedures, and for good reasons. Veneers offer several benefits, including:
Natural-Looking Results: Veneers are made of porcelain, which closely mimics your enamel to look natural.
Feel Natural: Veneers are lightweight, so you don't have to worry about your teeth feeling bulky.
Cost-Effective: You can treat multiple issues simultaneously without needing to pay for multiple procedures.
Minimally Invasive: New technologies and techniques make the process minimally invasive while providing longer-lasting results.
If your smile isn't up to par, don't spend another day feeling anxious about your appearance. We'll give your confidence a boost by creating the smile you deserve. Contact our office today to request your consultation for veneers.