Meet Our Dental Team
We can't wait to introduce you to our fantastic dental team! Trudy, Debbie, Suzanne, Pam, and Joan are here to ensure you enjoy a truly exceptional experience each and every time you visit our office. Do you have questions about an upcoming appointment, treatment, or need help navigating your dental insurance? Our knowledgeable, experienced Allentown dental team is here for you every step of the way. Read more about us and then schedule an appointment today!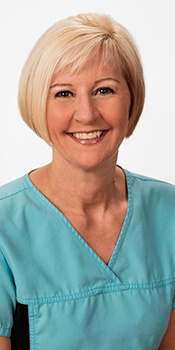 Trudy, Dental Assistant
Trudy has been working for Dr. Marsh for 30 years so far. Originally from Wescosville, she received her dental assisting education from Lehigh Carbon Community College. Her favorite part of her work is getting to know patients and help them feel comfortable during their appointments.
Trudy has a very close family, consisting of her husband Tod and sons Josh and Jeremy. She loves hunting, being outdoors, and raising animals, including whitetail deer, turkeys, and chickens. In the summer, one of her favorite things to do is go for rides on her husband's Can-Am Spyder!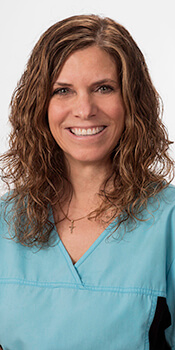 Debbie, Dental Receptionist
Debbie was born and raised in Whitehall, and she's been a member of our team for 14 years . She attended Lehigh County Community College. She enjoys her job very much — and she was actually a patient at the practice first before inquiring about a job opening. She loves working with both the other staff members and the patients.
Debbie has two beautiful daughters and a wonderful grandson. When she isn't busy at the office, she enjoys spending time with family and friends, going on motorcycle rides, visiting the beach, traveling, and pursuing new experiences.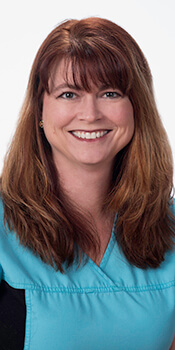 Suzanne, Registered Dental Hygienist
Suzanne has been a member of our team for 25 years now, and she has 27 years of dental experience overall. She received her education from Williamsport Community College and Northampton Community College. She says she loves seeing patients improve their oral health with her help!
Originally from Kutztown, Suzanne and her husband Keith have a son, Kyle, and three Dalmatians. Outside of the office, she and two of her dogs actively compete in Masters Level Agility. Her other hobbies include crafts, quilting, and painting.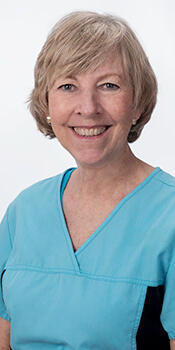 Pamela, Registered Dental Hygienist
Pamela is originally from Dover, NJ and attended Northampton Community College. She's been working in dentistry for 34 years and counting and has been a member of our practice for the last 20 years. What she enjoys most about her job is how much everyone feels like family!
Pamela and her husband have two adult sons. In her spare time, she enjoys gardening, volunteering at the animal shelter, and tap dancing.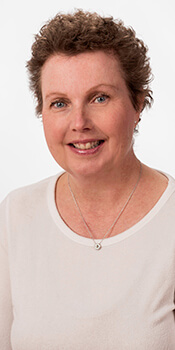 Joan, Registered Dental Hygienist
Joan has been working in the dental field for 29 years and counting, first joining our team nine years ago. She earned her associate's in dental hygiene from Northampton Community College and then pursued her bachelor's degree in dietetics at Marywood University. Today, she is board-certified, CPR-certified, and a registered dietitian. She is also a member of the Lehigh Valley Dental Association and the Lehigh Valley Dietitian Association. Getting to know the patients and their families and see them grow throughout the years is her favorite part of her job!
Joan grew up in Jim Thorpe and now lives in Whitehall. She is married with two sons. In her free time, she enjoys going to her sons' sporting events, reading, home design, and interior decorating. One of her favorite things to do is decorate her home for the holidays.