January 30, 2023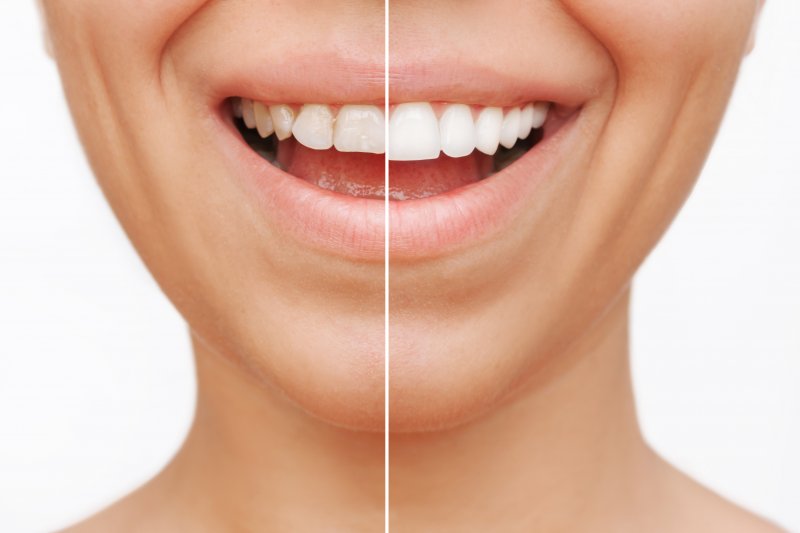 Everybody has something that they don't love about their smile. Wouldn't it be nice if a fairy godmother could wave their wand and make your cosmetic issue disappear?
You can't necessarily count on magic, but you can trust a cosmetic dentist to transform your smile in ways that hardly seem possible. In fact, the only choice you'll have to make is which cosmetic treatment you want to undergo.
Both dental crowns and veneers can completely transform the shape and color of your teeth. Which one is right for you depends on a few factors—here's a guide that can help you make that decision.
What are Veneers?
Veneers are often used by celebrities, and one look at them makes it easy to see why. Your dentist will remove a thin layer of enamel, then place a small shell—usually made from porcelain—on the surface of your tooth. It sounds simple, but a few veneers can completely transform the shape, color, and feel of your smile.
What are Dental Crowns?
Dental crowns are similar to veneers in that your dentist will place a prosthetic over your tooth and cement it into place. The difference is that, while veneers cover the front of your teeth, crowns go over and around them. They can be made of zirconia, porcelain fused to a metal base, or even silver (though the latter won't look like your natural tooth).
Should I Get Veneers or Dental Crowns?
The best thing to do if you're deciding between these procedures is to talk to a dentist; they'll give you a much better idea of what would be right for your unique situation. That said, there are a few important differences between the procedures worth considering in the meantime.
Crowns can withstand a much greater bite force than veneers, so while the latter can be used for molars, crowns tend to be a much better fit for the teeth you use most for chewing. They can also seal up cavities, which veneers can't do as effectively; for that reason, insurance is more likely to pay for crowns than for veneers.
Veneers, on the other hand, might require removing less of your tooth than crowns will. Crowns also tend to be a little more sensitive than veneers in the weeks after the surgery.
Whichever you choose, you can be confident of one thing: you'll be able to show off a tooth transformation that almost feels like magic.
About the Authors
Dr. Eric Marsh and Dr. Michele Pisano-Marsh are a team of husband-and-wife dentists that each has almost 30 years of experience in their field. When you visit them at their Allentown office, you'll reap the full benefits of their incredible expertise. Whether you're interested in veneers, crowns, or another cosmetic procedure altogether, you can be sure that you'll get cutting-edge care in a comfortable environment.
If you have any questions about which cosmetic procedure is right for you, they can be reached at their website or by phone at (610) 432-8037.
Comments Off

on Should I Get Dental Crowns or Veneers?
No Comments
No comments yet.
RSS feed for comments on this post.
Sorry, the comment form is closed at this time.