October 20, 2022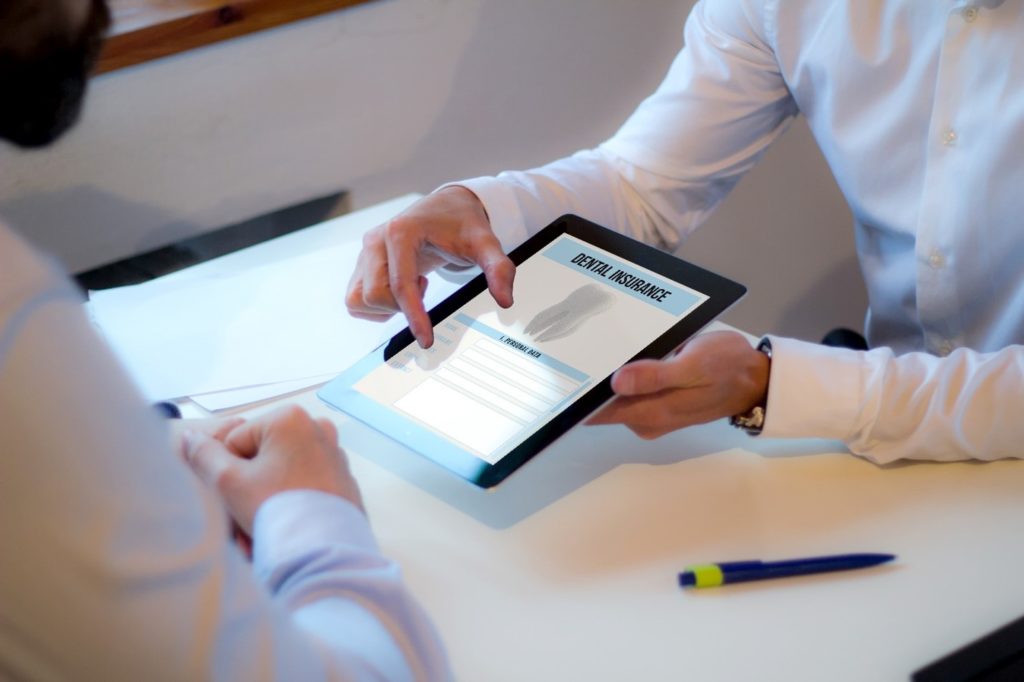 It's no secret that root canals are one of the most feared dental procedures. But did you know that a study conducted by the American Association of Endodontists found that a whopping 59% of patients are more afraid of this treatment than public speaking? Yikes! If you're a part of this group, then you'll be happy to know that root canal therapy is largely preventable. Even better, you can use your dental insurance benefits to help avoid ever needing one! Here's how.
How Your Dental Insurance Can Help You Avoid Root Canal Therapy
In short, dental insurance is centered around preventive care. For this reason, the large majority of patients have two checkups and cleanings covered annually, as well as other important components, like X-rays. These visits play an essential role in preventing large cavities from developing by catching tooth decay in the early stages, removing stubborn plaque and tartar, and cleaning the hard-to-reach areas of your mouth. As a result, something as simple as visiting your dentist twice a year can go a long way in preventing you from ever needing root canal therapy!
Remember, Your Dental Benefits May Reset Soon!
While dental plans aren't always the same from patient to patient, many reset on January 1st. If that's the case for you, then there are only a few weeks left to utilize your remaining benefits! In other words, if you haven't scheduled your second checkup and cleaning of 2022, now is the perfect time to do so. Plus, if your dentist finds any oral health concerns, ranging from minor tooth decay to severe gum disease, you can use your available benefits to help reduce your out-of-pocket expenses.
7 Additional Ways to Prevent Decayed, Damaged Teeth
Your six-month dental checkups and cleanings play an essential role in the condition of your oral health. Of course, there are other best practices you should implement as well. That way, you have the greatest chance of avoiding tooth decay entirely. With this in mind, here are a few additional ways to prevent needing root canal therapy:
Floss each morning or evening
Brush for a full two minutes after each meal
Rinse with mouthwash daily
Quit unhealthy dental habits, like smoking
Keep your consumption of added sugar to a minimum
Eat plenty of well-balanced, nutrient-dense meals
Wear a mouthguard if you play sports or grind your teeth
While root canal therapy is nowhere near as scary as its reputation, it's still a good idea to do what you can to avoid ever needing one. Fortunately, using your dental insurance benefits can help!
About the Practice
Dr. Eric Marsh and Dr. Michele Pisano-Marsh are two trained, talented, and experienced dentists who are passionate about creating smiles that are both healthy and beautiful. They are proud to provide essential preventive care, including thorough checkups and meticulous cleanings, to help keep your oral health in pristine condition. If a time comes when you do need root canal therapy, you can have peace of mind knowing that they will go above and beyond to make the entire process as comfortable, efficient, and pain-free as possible. So, if you are overdue for your six-month appointment, want to learn more about root canal therapy, or have a question about utilizing your dental insurance, don't hesitate to visit our website or call 610-432-8037.
Comments Off

on Avoid a Root Canal, Use Your Dental Insurance!
No Comments
No comments yet.
RSS feed for comments on this post.
Sorry, the comment form is closed at this time.