August 18, 2022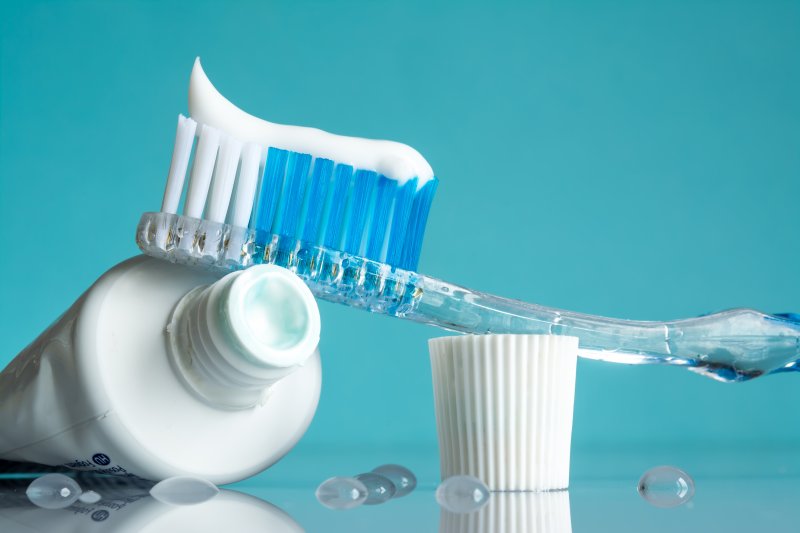 Dental veneers are one of the most long-lasting cosmetic dental treatments. In fact, they can transform your smile's looks for ten or even 20 years! However, your porcelain layers' lifespan will depend on caring for them with daily toothbrushing. That said, using the best possible toothpaste for veneers is essential. If you don't, their ceramic material could fail earlier than expected. Read on to learn more about the matter with your Allentown dentist.
Some Toothpastes Damage Veneers
As it turns out, your toothpaste can either extend your veneers' life or shorten it. Therefore, you'll want to choose the right brand to keep your treatment looking good.
For instance, consider abrasive and whitening toothpastes. These kinds have baking soda and hydrogen peroxide that damage the veneer structure. As a result, they can potentially ruin the porcelain's shine and texture. In the worst case, such toothpaste could make your veneers fall off entirely.
What's the Right Toothpaste?
Thankfully, veneers don't need specialty toothpaste designed for dental restorations. You'll be fine if you find one that's gentle and effective at cleaning teeth.
Still, non-abrasive toothpastes without whitening agents would be best. These brands don't have materials like baking soda or hydrogen peroxide, meaning they won't damage veneers. You can probably find a good one at your local pharmacy, supermarket, or online retailer.
At the same time, don't forget that your toothbrush is also key to veneer maintenance. Using one with stiff bristles could scratch and wear down the porcelain through repeated use. Therefore, choose a soft-bristled toothbrush instead.
The Importance of Oral Hygiene Technique
Of course, having the right toothpaste and toothbrush won't mean much if you don't use them properly. Even if veneers are artificial, they still depend on you having good oral health.
During your twice-daily toothbrushing, then, take your time and use small circular motions on each tooth. Furthermore, hold the toothbrush at a slight angle to clean along the gum line. These steps will ensure that you don't leave plaque, bacteria, or other debris that could upset your veneers in the future.
Dental veneers ought to transform your smile for a good long while. Since that's the case, remember to use the right toothpaste so your porcelain layers stick around for years to come.
About the Practice
Dr. Eric Marsh is a dentist based in Allenstown, PA, having earned his DMD from the University of Pennsylvania's School of Dental Medicine. For over thirty years, he's strived to give his local community the best dental care possible. His specialties include preventive, cosmetic, and restorative dentistry and emergency procedures. He is also a member of the American Dental Association and similar groups. Dr. Marsh currently practices at his self-titled clinic and can be reached at his website or by phone at (610)-432-8037.
Comments Off

on What Toothpaste Should I Use for Veneers?
No Comments
No comments yet.
RSS feed for comments on this post.
Sorry, the comment form is closed at this time.