July 13, 2022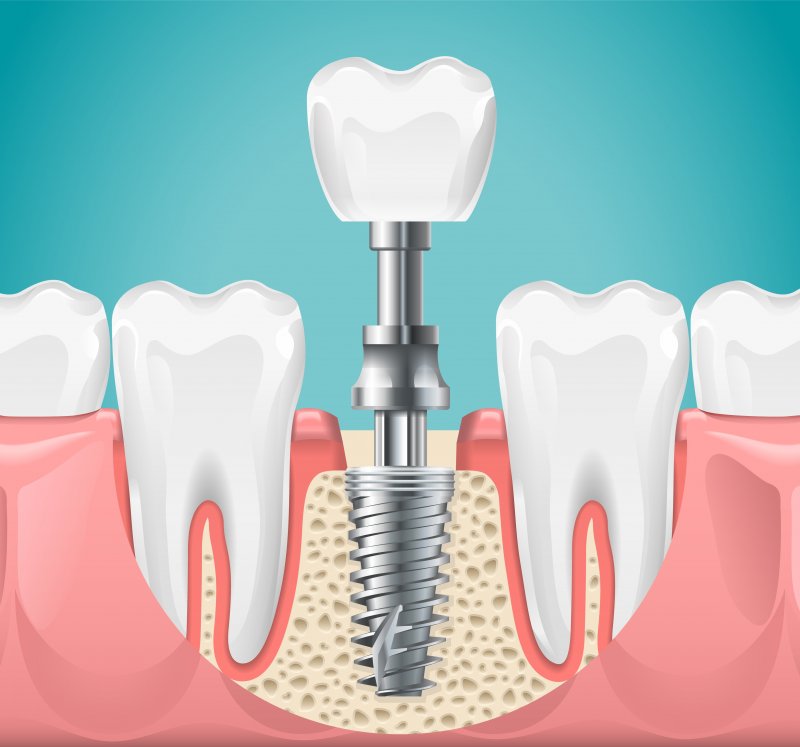 Dental implants stand for one of the most successful treatments in restorative dentistry. In fact, their long-term success rate is currently 95%! However, that fact doesn't mean they can't have problems. A small number of patients may feel their implants loosen or even fail with time. That said, you'll need to know what to do if that ever happens to you. Luckily, your Allentown dentist can give you the answer. Here's a summary of why you might experience a loose dental implant and what you should do about it.
Why Would an Implant Loosen?
Implants can come loose for a variety of reasons. Some of them are:
Failed Osseointegration
As you may know, a dental implant should fuse with your jawbone in osseointegration. This fusion is what helps keep the prosthetic secure.
Sometimes, though, the jaw doesn't produce new bone tissue around the implant. When that happens, osseointegration might not occur. On the other hand, this failure can also occur due to improper placement or a lack of bone support.
Infection
An infection called peri-implantitis can also cause implants to loosen. The condition stems from bacteria attacking gum tissue around natural teeth, like gum disease.
While such infection can happen during implant surgery, it's usually the result of poor oral hygiene months or years after placement.
Overloading
Implants can also loosen and fail when placed under excessive pressure. As force bears down on them, their osseointegration can be disrupted.
Overloading occurs when patients receive false teeth while their implants are placed. It can also happen when dental implants are disturbed during their healing period.
What to Do for a Loose Dental Implant
Contact your local dentist at once if you notice your implant getting loose. They'll conduct an exam to find the source of the issue and fix it effectively.
Dentists often find that the movement is caused by an abutment or crown, not the implant. Still, the exam could show that the looseness is due to infection, bone loss, or facial trauma. Whatever the source, then, it's essential to get help for your implant as soon as possible. You may even be able to save the implant if you get treatment fast enough!
Don't just assume that everything's okay even if your implant becomes loose. Set an appointment with your dentist so your replacement tooth can get secure again!
About the Author
Dr. Eric Marsh is a dentist based in Allenstown, PA, having earned his DMD from the University of Pennsylvania's School of Dental Medicine. Thanks to his thirty years of experience in the field, he provides excellent dental care to his community. Specifically, he offers preventive, cosmetic, and restorative dentistry, including emergency dental treatments. Dr. Marsh currently practices at his self-titled clinic and can be reached at his website or by phone at (610)-432-8037.
Comments Off

on What to Do for a Loose Dental Implant
No Comments
No comments yet.
RSS feed for comments on this post.
Sorry, the comment form is closed at this time.