February 16, 2022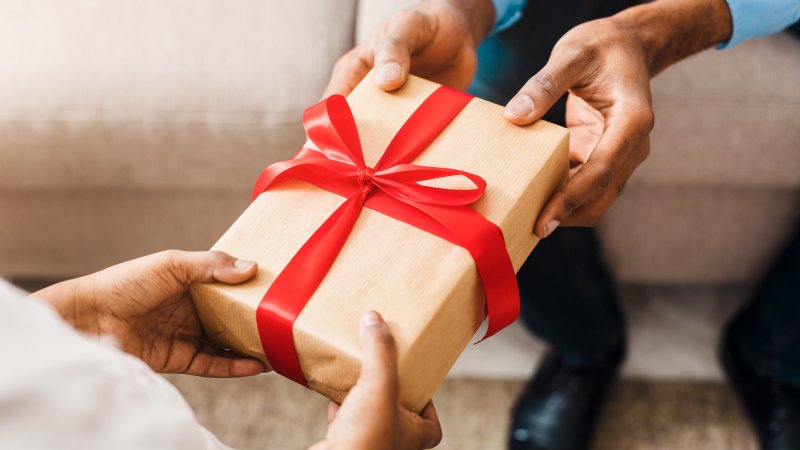 Are you having a hard time coming up with the perfect Valentine's Day gift for your partner? Though classics like gift cards, a day at the spa, and an outing at a fancy restaurant are sure to impress, why not think outside of the box? If you're thinking about getting your loved one a store-bought gift, read on to learn about five ideas why professional teeth whitening is a unique and useful alternative.
Reason #1: Many People Want Whiter Teeth
The American Academy of Cosmetic Dentistry (AACD) asked people what they would most like to change about their smile. They found that nearly 90% of patients requested tooth whitening. With so many people interested in achieving brighter beams, there's a good chance that your loved one is in this group.
Reason #2: Professionals Know Best
There are numerous over-the-counter whitening products, including toothpaste, gels, trays, and strips. Though some of these products are actually somewhat effective at brightening one's smile, the one size fits all approach doesn't suit most people. Additionally, the bleaching agents are usually weaker than those used by professionals and may cause irritation or discomfort. Professional whitening products are the better option because they are safer, more effective, and often provide better and longer-lasting results.
Reason #3: Teeth Whitening Can Improve Their Oral Health
When someone has a fresh haircut or just got their nails done, they will likely do what they can to make the style last as long as possible. The same can be said for teeth whitening. Since brushing twice and flossing once per day can help keep cavities at bay and make their results last longer, this may lead to your loved one taking better care of their smile.
Reason #4: A Bright Smile Can Boost Their Career
According to the American Academy of Cosmetic Dentistry (AACD), 74% of adults feel that an unattractive smile can hurt a person's chances of career progression. If your partner has mentioned trying to land a new job, client, or promotion, a brighter, whiter smile may be just the boost they need to make it happen.
Reason #5: They Will Think of You Each Time They Smile
Sometimes, looking back at old photos with fondness can turn south if someone has issues with how their smile looks. If your partner has ever mentioned feeling this way, teeth whitening will make their lack of confidence in their smile a thing of the past. Every time they see a new photo of their gorgeous grin, they'll think of the kind gift you gave them!
As you can see, there are several reasons why teeth whitening is an excellent gift. Speak with your loved one's dentist about their options so you can give them a gorgeous grin they'll love!
About the Practice
Dr. Eric Marsh and Dr. Michelle Pisano-Marsh lead an exceptional team of oral health professionals who treat Allentown patients with the compassionate care they deserve. If you're considering gifting teeth whitening to someone you care about, they can discuss their take-home kits with you to determine if they're the right option for their smile. Call their office at (610) 432-8037 or visit their website if you're interested in learning more about teeth whitening or to schedule an appointment.
Comments Off

on Why Teeth Whitening Is the Perfect Valentine's Day Gift Idea
No Comments
No comments yet.
RSS feed for comments on this post.
Sorry, the comment form is closed at this time.