January 6, 2022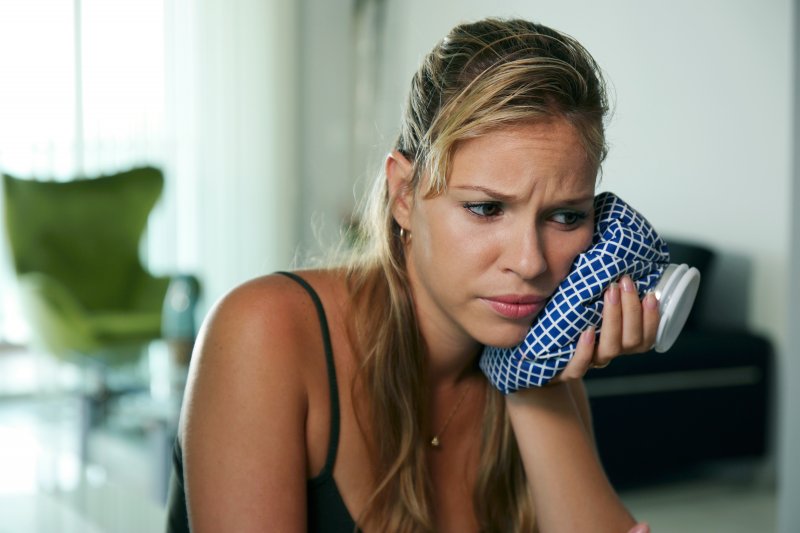 Toothaches are some of the most irritating experiences to come across, and treating them all depends on the underlying reason for the discomfort. They can be caused by a wide variety of issues, such as mild cavities to severe dental infections, so it's crucial that you visit your dentist immediately when you experience tooth pain. Until your appointment, however, there are a few ways you can manage the discomfort at home. Here are 10 at-home remedies to help with your toothache in Allentown until you can see your dentist.
#1. Rinse with Salt Water
The most common and effective remedy for a toothache is a saltwater rinse. As a natural disinfectant, saltwater can reduce inflammation, heal oral sores, and help free debris from between your teeth. To use this, simply add ½ teaspoon of salt into warm water and gargle it.
#2. Rinse with Hydrogen Peroxide
In addition to getting rid of bacteria, hydrogen peroxide can relieve soreness, decrease inflammation, and minimize plaque. If you dilute the hydrogen peroxide properly—mixing 3% hydrogen peroxide with an equal amount of water—you can use it specifically as a mouthwash.
#3. Use a Cold Compress
A cold compress is especially useful if your toothache is due to some type of trauma. This will help decrease swelling in the area, since the cold compress causes the blood vessels to constrict, lessening the soreness. Simply apply the bag of ice to the area for 20 minutes at a time, repeating this every few hours.
#4. Try Peppermint Tea Bags
A used peppermint tea bag, either warm or cold, can effectively soothe your toothache or numb sensitive gums. If using it to cool the affected area, leave the tea bag in the freezer for a few minutes and then apply it.
#5. Crush Some Garlic
Garlic has been used as an antibacterial medicine for years and can efficiently relieve your toothache. Crush a garlic clove to make a paste and apply it to the tender area, or you can gently chew a clove of fresh garlic.
#6. Dab Some Vanilla Extract
Vanilla extract contains alcohol, serving as a disinfectant and pain reliever. Dab a minimal amount onto your finger or a cotton ball to apply on the area several times during the day.
#7. Apply Clove
As a natural antiseptic, clove oil—when diluted with a carrier oil like sunflower or jojoba oil—can be applied on the area or used as a mouthwash to sanitize and reduce inflammation.
#8. Chew On Guava Leaves
Guava leaves have anti-inflammatory and antimicrobial properties. You can either chew fresh leaves or add crushed leaves to boiling water for a mouthwash after it cools down.
#9. Drink Wheatgrass
With this nutritious, immune-boosting material, you can drink or rinse your mouth with wheatgrass to decrease soreness or swelling.
#10. Apply Thyme
Adding a small drop of diluted thyme oil to a glass of water for a mouthwash can help treat your toothache. Thyme has antibacterial properties that can fight tooth decay.
Of course, the best treatment is a visit to your dentist, since they can identify the underlying cause of your toothache and address it directly as soon as possible. At the very least, you can endure the experience with these handy tips!
About the Authors
Drs. Eric J. Marsh, DMD and Michele A. Pisano-Marsh, DMD practice dental medicine in Allentown, PA. Offering comfortable patient care with state-of-the-art advancements in dentistry, your dentists can provide preventive treatments and tackle any toothache issues you may have. If you want to schedule an appointment, visit their website or call (610) 432-8037.
Comments Off

on 10 Easy Remedies to Relieve Toothaches
No Comments
No comments yet.
RSS feed for comments on this post.
Sorry, the comment form is closed at this time.