December 3, 2021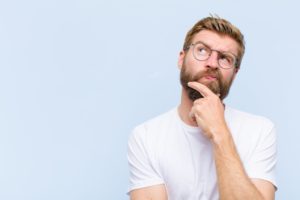 When you are suffering from a bad toothache, it might be difficult to remain optimistic. You find yourself wondering if you should just have the tooth pulled.
There is another option, however, that can potentially save your tooth. Read on to learn more about root canal vs. tooth extraction from your dentist in Allentown, including when a tooth can be saved, plus the benefits of root canal therapy and what to expect during the procedure.
What Determines If My Tooth Can Be Saved?
Only your dentist can figure out if your affected tooth is still salvageable. The idea behind conservative dentistry is that it's always best to retain your natural tooth structure for as long as possible. Root canal therapy saves damaged teeth from needing to be extracted, allowing you to keep more of your natural smile intact.
Root canals are recommended when the inner portion of the tooth – the pulp – has been affected, but the rest of the tooth can still properly function. However, if the tooth cannot be saved, an extraction in Allentown will be the best option for your smile. The procedure will keep the damage from spreading.
What Are Advantages of Root Canal Therapy Over Tooth Extraction?
Procedure with an incredibly high success rate
Pain-free procedure with anesthetic and sedation options
Prevents jawbone loss and other side effects of missing teeth
Allows you to bite and chew without pain
Retain more of your natural smile
What Happens During a Root Canal Procedure?
While root canals have a scary reputation, there's actually nothing to fear about this treatment. Before the procedure begins, your dentist will numb your mouth to ensure you feel no discomfort. Then, the tooth's pulp is removed, the inside of the tooth is sanitized, and the pulp is replaced with a synthetic gutta-percha material.
Most root canals take 2-3 appointments to complete. After the first visit, a temporary filling or crown may be placed over your tooth to protect it. Once you've healed in a few weeks, it will likely be switched out for a more permanent restoration.
If you're suffering from serious tooth pain, don't assume you have to seek removal. Instead, you might just have to undergo a root canal. Whatever the case may be, call your dentist as soon as possible to relieve your pain quickly.
About the Practice
At the office of Dr. Eric Marsh & Dr. Michele Pisano-Marsh, our commitment to you is multi-faceted. Our dentists take continuing education courses each year to stay on the cutting edge of their industry. They are focused on providing patients with care that is aesthetically pleasing and functional. We want to do everything we can to ensure your comfort during appointments. We understand you are busy, so we always strive to start appointments on time and ensure your visit is productive. Since accidents will happen in life, we want to be ready to help as your emergency dentist. If you are interested in root canal therapy, we are going to use the most advanced techniques and technology to rehabilitate your tooth, improve your smile, and provide fast and effective pain relief. To make an appointment, visit our website or call (610) 432-8037.
Comments Off

on Why Should I Choose a Root Canal Over Extraction?
No Comments
No comments yet.
RSS feed for comments on this post.
Sorry, the comment form is closed at this time.