November 16, 2021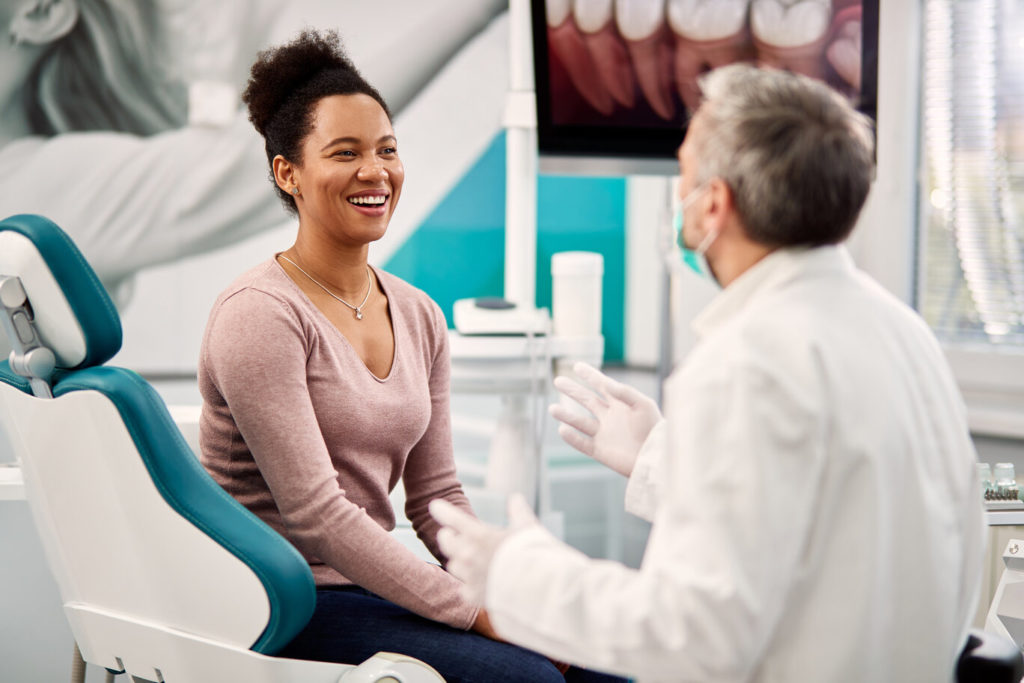 Out of all the different kinds of dental procedures, root canals have the most rumors revolving around them. Due to this spread of misinformation, few people have an accurate idea of exactly what root canals are and how they work. One of the most well-known misconceptions about root canals is that they can cause cancer. Is there any truth to this myth? Read on to learn more and to find out the answer to the question, "Do root canals cause cancer?"
What Are Root Canals?
To understand if root canals can cause cancer, it helps to know how the procedure works. Root canals are meant to treat a severely infected or damaged tooth. When tooth decay is left untreated, this can lead to an infection of the tooth pulp, which is made up of nerve endings, blood vessels, and connective tissue. Once this happens, the only way to save the tooth is to remove the infected pulp and replace it with a rubber-like substance called gutta-percha. The tooth is then sealed back up, and a dental crown or filling is placed over it.
Do Root Canals Cause Cancer?
In the 1920s, a dentist named Weston Price ran a series of experiments revolving around the link between root canals and disease. He concluded that teeth that have received root canals still contain toxins that contribute to serious medical conditions like arthritis, heart disease, and cancer. However, there is no valid scientific evidence linking root canals to disease anywhere else in the body. In fact, a 2013 study published in a journal of the American Medical Association found that patients who underwent multiple root canals actually saw a 45% drop in their risk of developing cancer.
Why Root Canals Are Nothing to Fear
The myth that getting a root canal can increase your risk of developing cancer coupled with the misconception that they're painful is a dangerous combination. These things often deter patients from getting the treatment they need which can result in even worse oral and overall health issues in the future. With a local anesthetic and advanced technology, root canals are nothing to fear. Your dentist will numb your mouth before starting the procedure, so you will remain comfortable and pain-free throughout treatment. Root canals also save you time and money since you won't have to have the tooth extracted and replaced.
Though a century-old study stated that root canals are linked to cancer, those claims have been thoroughly debunked. Root canals are incredibly safe, have a more than 95% success rate, and are an excellent way to save your tooth and maintain the integrity of your smile.
About the Author
Over the years, root canals have gained a bad reputation. With advanced technology, a local anesthetic, and the expertise of Dr. Eric Marsh and Dr. Michelle Pisano-Marsh, you have nothing to worry about. They will make sure you remain comfortable throughout the procedure so you can receive the treatment you need in a safe, pain-free environment. Are you interested in learning more about the root canal procedure? Call their office at (610) 432-8037 or visit their website for more information or to set up an appointment.
Comments Off

on Do Root Canals Cause Cancer?
No Comments
No comments yet.
RSS feed for comments on this post.
Sorry, the comment form is closed at this time.