June 9, 2021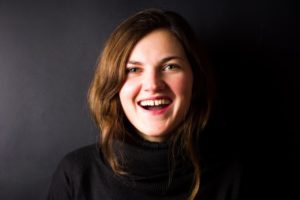 When you look at your reflection, are your eyes naturally drawn to a noticeable empty space between your two front teeth? Officially known as a diastema, having a gap like this is a harmless cosmetic issue in most cases. That being said, many people don't like the way it makes them look. Fortunately, your dentist has plenty of ways to close a gap between front teeth. Read on to learn some possible causes of diastemas and what your dentist can do to help.
What Causes a Gap Between the Front Teeth?
There are several reasons why a person might develop a diastema. Some of the most common ones include:
Genetics – The gene that controls the size of the teeth is actually unrelated to the gene that affects the size of the jawbone. In some families, having smaller teeth compared to the jawbone is common, resulting in diastemas.
Gum disease – In the advanced stages of gum disease, the teeth can loosen and shift around, creating gaps. Without treatment, the teeth could eventually fall out.
Missing teeth – Teeth are also likely to move around if an adjacent tooth has been lost. To prevent dental drift, it's best to replace a missing tooth as soon as you can.
Bad habits during childhood – Sucking your thumb, fingers, or lip for too long as a child can exert force on the front teeth that shifts them out of place.
How Your Dentist Can Close the Gap in Your Smile
Luckily, dentists offer multiple treatments to close a diastema. Depending on the cause of your gap, they can administer one of the following options:
Having a diastema doesn't always lead to oral health complications, but there's nothing wrong with wanting to fix it for aesthetic reasons. Talk to your dentist today to find out the best way to close the gap and feel confident in your smile!
About the Authors
Husband-and-wife team Dr. Eric Marsh and Dr. Michele Pisano-Marsh each have almost 30 years of experience in the field of dentistry. At their Allentown, PA dental office, they provide a wide variety of treatments, including all of the ones described in this post that are designed to help patients with diastemas. To learn more about how to close the gap between your front teeth, visit their website or give them a call at 610-432-8037.
Comments Off

on How to Fix a Gap Between Your Front Teeth
No Comments
No comments yet.
RSS feed for comments on this post.
Sorry, the comment form is closed at this time.