November 17, 2020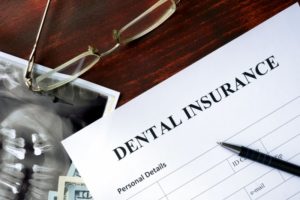 It's no secret that insurance plans can get a bit confusing, especially when you get down to the fine print. Dental insurance, unfortunately, is no different. In the past, you may have relied on your dentist to understand it for you, but if you're contributing to your coverage every month, it's important to have the low down on everything it entails. If you've ever felt overwhelmed when trying to fully grasp all of the details of your dental insurance plan, your Allentown dentist has four tips to chare that can clarify for you so that you can get the most out of your coverage and keep more money in your pocket.
Four Tips to Better Understand Your Dental Insurance
If you want to get the most out of your dental insurance, the best way to start is by fully understanding how everything works with your specific plan. Here are four tips that can arm you with the knowledge to need to know to maximize your benefits:
Know the Coverage Type: Some insurance plans have a list of specific dental practices that are in their "network." If you visit a location outside of that list, you run the risk of not being able to receive coverage for your treatments. The easiest way to find out if your practice of choice is in your plan's network is to visit the website where that information should be listed. In some cases, the dental practice can also access this with the information you give them.
Be Aware of Your Deductible: This is the total amount that you will be required to pay throughout your coverage period before the insurance company will start to pay a portion. It's also important to note that with some plans, the cost of preventive dental services such as regular cleanings or x-rays do not go towards the deductible. Avoid any confusion regarding payments by knowing what your deductible is.
Check Your Co-Pay Amount: Most everyone is aware that this is the portion of the total treatment cost that they must pay out of pocket. If you're unsure what that is, it is likely printed on the back of your insurance card.
Find Out What Your Maximum Is: You've most likely switched insurance plans at least once in your life, which means you know how different they all are. Like many plans, yours may require annual and lifetime maximum amounts:

Annual – this is the most your plan will contribute within one calendar year of coverage. It's important to note that many times, the cost of preventive services does not go towards the annual amount.

Lifetime – Orthodontic treatments and TMJ disorder are the most common treatments that involve a lifetime maximum. Like it sounds, it is the most your insurance plan will ever pay throughout your life for specific treatments.
No matter what your dental insurance plan entails, it's important for you to understand all of the details so that you can get the most out of your benefits and keep your smile healthy.
About the Author
Dr. Eric Marsh and Dr. Michele Pisano-Marsh are the husband and wife duo who lead the team of experts at their private practice in Allentown. They are passionate about ensuring that all of their patients are armed with the knowledge and tools they need to take the best care of their smiles possible. They have built their practice on trust and long-lasting relationships, and with years of experience and expertise, they are able to offer the highest quality of care. Are you ready to schedule your next preventive check-up? You can request an appointment online, or call us at (610) 432-8037.
Comments Off

on Four Tips to Make Dental Insurance More Understandable
No Comments
No comments yet.
RSS feed for comments on this post.
Sorry, the comment form is closed at this time.