February 15, 2019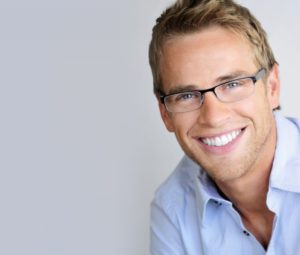 Did you know that gum disease affects around 80% of the US population at some point in their lives? That's why February is National Gum Disease Awareness Month! This month makes an effort to bring awareness to the importance of gum health and the risks of gum disease. Keep reading to learn about this disease, its symptoms, and how gum disease therapy in Allentown can protect you from more serious health issues.
What is Gum Disease?
Gum disease is an infection and inflammation of the gums. Usually caused by plaque and tartar buildup from poor oral healthcare, the beginning stage is called gingivitis. Thankfully, this stage can be completely reversed through good oral healthcare and routine dental visits. If left untreated, gum disease can lead to damage of your gums, supportive tissue, and even tooth loss. Additionally, gum disease has been linked to an increased risk of serious overall health issues like cardiovascular disease, stroke, diabetes, cancer, and Alzheimer's.
What Are the Symptoms of Gum Disease?
Knowing the signs of gum disease can protect you from the problems that it can cause. Contact your dentist if you notice:
Gums that bleed when brushing or flossing
Tender, red, or puffy gums
Sensitive gums
Persistent bad breath
Teeth that appear longer
Sensitive teeth
Changes in bite
Loose teeth
Gum Disease Treatment
If you have any of these symptoms, you may need periodontal therapy in Allentown. Your expert dentist offers a deep cleaning service, which is also known as scaling and root planing. They will scale your teeth to remove any plaque and tartar that has built up above and below the gumline. Then, they will smooth out your tooth roots to make it harder for plaque to collect under your gumline.
There is another option that dentists will usually use in addition to scaling and root planing called antibiotic therapy with Arestin. This antibiotic is placed on your gums, especially the more affected areas, to fight off bacteria and promote healing.
How Can I Prevent Gum Disease?
While treatment of this disease is incredibly important, preventing it altogether is even better. To decrease your risk of gum disease and keep your mouth healthy, use these tips:
Brush your teeth twice a day, for two minutes each session using a soft-bristled toothbrush and fluoride toothpaste.
Floss once a day to remove plaque and food debris from in between your teeth.
Use a nonalcoholic mouthwash to finish off your oral healthcare routine.
Quit smoking or using tobacco products if you currently do.
Make regular visits, at least twice a year, to your dentist.
Now that you know how important it is to keep your gums safe and healthy, use these tips for a great looking and feeling smile. Be on the lookout for some of those common warning signs to get treatment early and protect yourself.
About the Practice
Dr. Eric Marsh and Dr. Michele Pisano-Marsh are a team of dentists who take pride in creating lasting relationships with their patients. They are experienced in periodontal therapy, which is why they want you to know why gum health is important. They currently run their own practice, and they can be contacted through their website or by phone at (610) 432-8037 for any questions.
Comments Off

on The Importance of Gum Disease Therapy in Allentown
No Comments
No comments yet.
RSS feed for comments on this post.
Sorry, the comment form is closed at this time.