November 6, 2018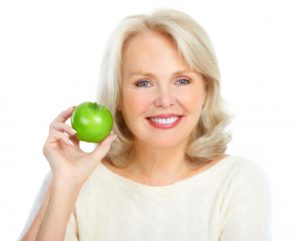 If you're missing any number of teeth, then you're at a great disadvantage. Simple functions like chewing foods and speaking with clarity now become a chore. Furthermore, there is a loss of confidence that naturally occurs. There is a viable remedy, though – a dental implant in Allentown. As you continue reading, you'll learn the benefits of taking this route.
The Dental Implant Explained
A dental implant is a titanium fixture that is usually between two to six millimeters in width. Although it's small, it works wonders. Your dentist will attach the post to your underlying jawbone and allow a natural fusing process to take place called osseointegration, which will create a sturdy foundation to aid in supporting your other teeth and facial structure.
After a sufficient amount of healing, an abutment is added, which is another titanium piece that serves as a connector between the implant and a tooth restoration. When the process is done, you'll be left with a natural-looking tooth that is fully restored.
Is an Implant Better Than a Bridge or Dentures?
Both the traditional bridge and set of dentures have a common disadvantage – they don't attach beneath the gumline. Instead, they rely on either dental adhesive or cement to maintain their position. Because of these limitations, patients may experience the following issues:
Dentures may slip when eating or speaking.
A dental bridge can shift as other teeth move.
For both procedures, eating food can be difficult because of a lack of stability.
A dental implant is better because it addresses each of the above challenges and produces amazing results, leaving patients with aesthetically-pleasing and functional smiles.
Are There Other Options?
If you have several teeth missing, your dentist offers implant-supported prosthetics, which are far different from the more traditional method. After the implants are placed, your dentures in Allentown can be securely fastened to them, which means you won't have to worry about them slipping or falling out while you talk or eat food.
Here's How to Get Started
The first step to having your teeth fully restored is to reach out to your implant dentist to schedule a consultation. While there, you'll receive a thorough examination so the professional can evaluate your viable bone mass as well as your overall health.
You'll also be able to ask any questions you may have about the procedure. With the expert treatment you'll receive, you'll once again experience the joys of having a complete set of teeth!
About the Author
Dr. Eric Marsh is a graduate of the University of Pennsylvania School of Dental Medicine. He has since gone on to provide top-notch care to his patients for nearly three decades. Considered an authority in the world of dentistry, Dr. Marsh is a former Teacher of the Year. He combines his years of experience and advanced knowledge to replace patients' missing teeth with dental implants at his private practice, and he can be reached for more information through his website.
Comments Off

on Your Dentist Explains the Benefits of a Dental Implant in Allentown
No Comments
No comments yet.
RSS feed for comments on this post.
Sorry, the comment form is closed at this time.