September 3, 2018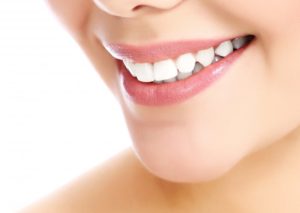 Have you had teeth whitening that simply didn't achieve your desired results? Or, maybe you have cracks or chips in your teeth that you notice daily but don't want to fix them with invasive surgery? Well, you have another option: porcelain veneers in Allentown. This treatment is a simple and cost-effective way to fix your smile's surface flaws, not to mention it is very popular with the celebrities. How else do you think they all have perfect smiles? Keep reading to find out why you should consider porcelain veneers for your grin.
What Are Porcelain Veneers?
Porcelain veneers are extra-thin, custom-made shells of tooth-colored porcelain that covers the front surface of your teeth to improve your smile's appearance. These incredibly thin shells are bonded to the front of your teeth which changes their color, size, shape or length.
These veneers are made of porcelain because the material resists stains better than their resin (plastic) counterparts. Porcelain also reflects light more naturally, so they look just like your original teeth.
What Can Porcelain Veneers Fix?
Porcelain veneers are used by dentists to routinely fix:
Discolored teeth
Worn down teeth
Teeth that are chipped or broken
Teeth that are misaligned
Gaps in between teeth
Veneers have become a super popular way to treat these issues because they do not require very invasive procedures or extensive tooth shaping prior to their placement like crowns do.
What Are the Benefits of Porcelain Veneers?
Porcelain veneers bring many benefits to the look of your pearly whites. Check out some of the advantages that come with this smile enhancer:
Gum tissue tolerates porcelain well, so your gums won't get irritated.
They provide a healthy, natural tooth appearance.
Porcelain veneers are stain resistant.
You and your dentist can pick the color of your veneers to make your teeth look whiter.
Besides these more tangible advantages you'll get with porcelain veneers, they will also improve your confidence. Studies show that people with white and healthy-looking smiles come off as more confident and sure of themselves.
How Long do Porcelain Veneers Last?
Your veneers will generally last between 7 and 15 years. This will mostly depend on how well you keep up with good oral hygiene practices like brushing and flossing. You can also use mouthwash with an ADA seal of approval to rinse your veneers and keep them clean. If you think your veneers are reaching the end of their lifespan, talk to your cosmetic dentist in Allentown about replacement.
With all the problems porcelain veneers can fix and the benefits they bring to your grin, it's no wonder celebrities choose this attractive treatment time and time again. Contact your local dentist to get started on your brand new smile.
About the Practice
Dr. Marsh and Dr. Pisano-Marsh are a husband and wife team that have almost 60 years in combined experience. They both use continuing education courses to stay up-to-date on the latest advancements in dentistry. They enjoy using porcelain veneers to enhance their patients' smiles with a minimally invasive procedure. They currently run their own practice and can be contacted by phone at (610) 432-8037 for any questions.
Comments Off

on Reshape Your Smile with Porcelain Veneers in Allentown
No Comments
No comments yet.
RSS feed for comments on this post.
Sorry, the comment form is closed at this time.