August 19, 2018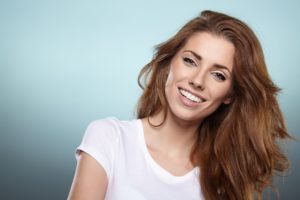 Are you ready to stop feeling insecure about the appearance of your teeth? Your cosmetic dentist in Allentown will help you get the smile of your dreams using customized procedures that cater to your needs. As you start your journey to improved confidence, your first step involves finding the right dentist. Although there are many excellent options in the area, not all will meet your needs. To find the perfect one to give you the results you want, there are a few simple tips to follow.

Finding the Right Dentist
Ask for Recommendations: Ask your friends and family for recommendations to provide you with a short list of potential cosmetic dentists.
Training and Qualifications: Although many dentists offer cosmetic treatments, not all have undergone additional training in the field. This can impact the variety of services that are available, as well as the results that you will achieve. To ensure that your procedure will be performed by trusted hands, look at each dentists' training and qualifications.
Associations: A trusted dentist will have the support of dental organizations and associations that are recognized on a national and state level, like the American Dental Association.
Reviews and Testimonials: Take the time to read online reviews and testimonials to learn more about the care you can expect to receive from a dental team.
Before and After Pictures: To ensure that the dentist will provide you with the results you want, look at their before and after pictures.
Services: You need a customized treatment plan that includes services that are tailored to your needs. To benefit from an array of options, choose a dentist who offers a diversity of procedures, such as porcelain veneers in Allentown.
Schedule Your Consultation
Prior to making your final decision, schedule a consultation with the dentist that you are considering. This provides you with the opportunity to meet the dental team to make sure that they are the right fit for you. During your appointment, take the time to ask them key questions to rest assured that you have made the right choice, such as:
Do you offer any areas of specialty?
What are my treatment options?
How long will the process take?
Can I get a second opinion?
What are your payment options?
Do you offer comfort amenities?
Do you use advanced technology?
Can you cater to unique needs, like dental-related anxiety?
Invest in Your Smile Today!
With the right dentist by your side, you will get the smile of your dreams to revamp your confidence. Do not wait. Find the perfect one to transform your teeth and gums today!
About Marsh Dental PA
Marsh Dental PA features a husband and wife team who are supported by more than 30 years of experience. Dr. Eric J. Marsh and Dr. Michele A. Pisano-Marsh have extensive training and qualifications in a variety of dental aspects to offer their patients the most advanced treatments to achieve healthy, beautiful smiles. If you need a qualified cosmetic dental team, choose the preferred choice. Contact our office today to schedule your consultation.
Comments Off

on Tips to Find the Best Cosmetic Dentist in Allentown
No Comments
No comments yet.
RSS feed for comments on this post.
Sorry, the comment form is closed at this time.