June 27, 2018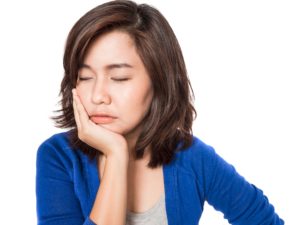 As you go about your day, you never expect to have a dental emergency, but it is more common than you might think. In fact, it is estimated that one in six Americans faces one every year. If you find yourself in this situation, it can be quite alarming. You may not know what to do or if the problem you are having requires a trip to your dentist in Allentown. To help you manage the situation, we have the steps you need to react to the issue correctly to help save your tooth from an extraction.

1. Calm Down and Assess the Situation
When a dental emergency strikes, panic can quickly set it, causing you to lose valuable time. The first thing you need to do is calm down and assess the situation. After evaluating the problem, you can react accordingly at home to help save your tooth.
2. Respond to the Emergency
Dental emergencies can take many different forms, each of which will require you to care for the problem differently. Here is how you should respond to a few of the most common ones.
Knocked Out Tooth:
Hold the tooth by the crown and rinse it with water. Do not scrub it, use cleaners or dry it.
Try to reinsert it back into its socket.
If you are not successful, place it in a cup of milk or water.
Dislodged Tooth:
Rinse your mouth with warm salt water.
Gently try to push it back into place.
Bite on a piece of gauze to prevent it from moving.
Broken or Cracked Tooth:
Rinse your mouth with warm salt water.
If there is any bleeding, bite on gauze to control it.
Use over-the-counter pain relievers and cold compresses to the outside of your face to manage any discomfort.
Avoid placing pressure on the tooth until it has been repaired.
Toothache:
Use over-the-counter pain relievers to manage your pain.
Keep your mouth clean.
Do not try to pop anything that looks like a pimple because it is likely an infection.
Lost Restoration or Filling:
Avoid placing pressure on the tooth until the restoration has been replaced.
Keep the tooth clean.
Do not try to fix the crown or filling on your own.
4. Call Your Dentist
As with any emergency, time is of the utmost importance. Do not wait to call your emergency dentist in Allentown. Make an appointment right away. With prompt care, you will help to save your tooth from needing to be removed while getting the quick relief you need.
About Dr. Eric Marsh
For more than 28 years, Dr. Eric Marsh has helped his patients achieve healthy, beautiful smiles. He offers the necessary services through all stages of life to promote your oral health. In addition to regular appointments, he believes in always being there for his patients—even during emergencies. He provides the same-day care you need to stop your pain while restoring your dental health. If you have a dental emergency, do not wait. Contact our office right away for an appointment.
Comments Off

on Dentist in Allentown Discusses What to Do During a Dental Emergency
No Comments
No comments yet.
RSS feed for comments on this post.
Sorry, the comment form is closed at this time.