May 16, 2018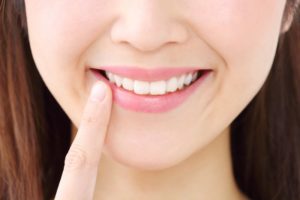 Do the flaws in your teeth leave you feeling less confident? Are you worried about being judged by the appearance of your ivories? If so, you no longer have to live in the shadows, because your dentist in Allentown says you can now experience smile perfection! As you read on, you'll learn about the different forms of cosmetic dentistry available to leave you looking like a brand-new person.
Porcelain Veneers
If you have crowded, misaligned, crooked or stained teeth, porcelain veneers offer a way to address it. The thin ceramic shells will be adhered to the teeth that occupy the smile zone, leaving your ivories looking like new.
The process starts with your dentist removing a thin layer of enamel and then taking bite impressions, which will be sent to an in-network lab to craft your veneers. In the meantime, you'll be fitted with a temporary set.
When your permanent veneers are ready, you'll return to your dentist's office to be fitted, and you'll leave looking and feeling like a new person!
Direct Bonding
Considered as an alternative to porcelain veneers, the direct bonding procedure allows you to have your smile remade in just one visit. A composite resin made from a mixture of plastics and glass is used to fill in cracks and chips, close gaps and conceal dental stains.
After applying the resin and shaping the material to match your other teeth, your dentist in Rose Garden will then apply a special light to harden it. Finally, the tooth will be polished, leaving you with a remade smile.
Metal Free Restorations
Dental restorations are no longer purely functional. You can now enjoy aesthetic benefits as well. If you have a tooth that is severely discolored or misshaped a dental crown is the perfect remedy.
Here are the two kind that your dentist offers:
E-Max – This is an all-ceramic option, where the tooth is shaded to match the color of your natural teeth.
Lava – The Lava restoration uses a blend of zirconia and ceramic to create a crown that is both sturdy and aesthetically pleasing.
At-Home Teeth Whitening
Studies show that of the people you meet, one-third of them will notice your smile before anything else. That means that if your teeth are stained, you could make an unfavorable first impression.
At-home whitening is an effective way to address that problem. Furthermore, when using this method, you get the best of two worlds: professional whitening gel and the convenience of staying at home.
The process starts with you meeting your cosmetic dentist in Allentown so that he or she can develop a complete whitening plan. You'll then be equipped with a full treatment plan to take home, that will allow you to safely whiten your teeth six or more shades brighter!
Unsure which route to smile perfection is best for you? Reach out to your cosmetic dentist in Rose Garden to schedule a consultation to determine what's the best fit. Soon, you'll be beaming from ear-to-ear with a beautiful new smile.
About the Author
For nearly 30 years, Dr. Eric Marsh has been positively impacting lives through the field of dentistry. A graduate of the University of Pennsylvania School of Dental Medicine, he has remained active in his postgraduate capacity, earning a Fellowship in the Academy of General Dentistry. Dr. Marsh can be reached for more information through his website.
Comments Off

on Experience Smile Perfection with Your Dentist in Allentown!
No Comments
No comments yet.
RSS feed for comments on this post.
Sorry, the comment form is closed at this time.