April 13, 2018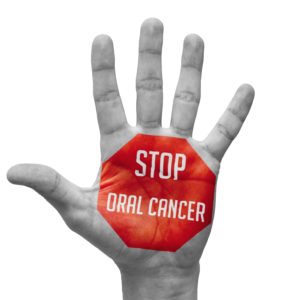 Worldwide, millions of people die from cancer each year. It is a sad fact that quite a few of those deaths could have been prevented through earlier detection and treatment. Of course, no one wants to think about the idea that they might have a serious disease, which is part of the reason why so many people fail to adhere to a recommended cancer screening schedule. Here at your dentist's office, we're particularly concerned that so many people don't regularly get an oral cancer screening in Allentown. Let's talk a bit more about oral cancer and why getting checked for it is important for everyone.
Oral Cancer — a Devastating Illness
It was projected at the beginning of this year that over 50,000 people in the U.S. would be diagnosed with oral cancer, and that more than 10,000 people would die of the disease. That is a mortality rate of roughly 20 percent!
The folks who must fight oral cancer often have a difficult road ahead of them. They may face major surgery as well as other cancer treatments, such as chemotherapy and radiation. However, early detection may lessen the extent of the treatment.
Getting Screened Is Quick and Painless
The standard recommendation is for adults to get screened for oral cancer once a year — and it's super easy to do! Your dentist can do a quick check for signs of oral cancer when you go in for a routine appointment. The screening involves a visual and tactile examination that searches for:
Unusual lumps, swelling, or sores
Unexplained bleeding
Discolored areas
Persistent bad breath
It's also important to tell your dentist in Allentown if you've noticed other warning signs, such as a persistent sore throat or changes to your voice.
If the screening process reveals any suspicious areas, you should head to your physician to undergo further testing.
Screening Is Important for Everyone
It's well-publicized that tobacco can cause oral cancer; the toxins in cigarettes and chewing tobacco can easily cause the disease to develop in your throat, tongue, cheek, or lips. However, just because oral cancer screening is particularly important for folks who smoke or chew tobacco doesn't mean that people who have never touched a cigarette are exempt from the need to get checked for this illness.
There are several other significant risk factors that may contribute to oral cancer:
Heavy alcohol consumption
Age (the risk increases as people grow older)
Prolonged sun exposure
HPV
The connection between HPV and cancer is especially troubling because many people do not even realize that they have the virus; it is the most common sexually transmitted disease, but it often doesn't present any symptoms.
Even if you are sure that you don't have any risk factors for oral cancer, screening is still important. The disease can strike anyone, regardless of their lifestyle, age, or gender.
April is Oral Cancer Awareness Month! It is the perfect time to get screened — this quick process could save your life!
About the Dentists
Drs. Eric Marsh and Michele Pisano-Marsh are a husband and wife dental team who each have decades of experience in their field. They hope all of their patients are diligent about getting screened for oral cancer! If it is time for your next checkup, please contact our office at 610-432-8037.
Comments Off

on Why You Need an Oral Cancer Screening in Allentown
No Comments
No comments yet.
RSS feed for comments on this post.
Sorry, the comment form is closed at this time.