March 26, 2018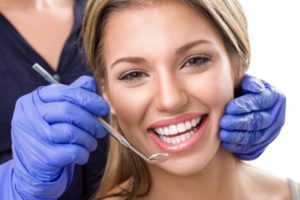 Nowadays, it's rare to find someone that doesn't have a busy schedule. People have to go to work, go to school, care for children, and much more. You might wonder, "Do I even have time to care for my smile's appearance?"
The answer is yes! With convenient, professional teeth whitening in Allentown, you can achieve a brighter smile in as little as one quick office visit, or even from the comfort of your own home—depending on what option that you feel fits best! Learn more about both choices in this week's blog post.
Explore Your Professional Teeth Whitening Alternatives
If you want immediate results in just one day, in-office professional whitening treatments could be the best way for you to get the results that you really want. Your local dentist uses only high-quality, professional products to help you reach your teeth whitening goals. If you're one of the patients with a busy schedule, you can simply ask your dentist to whiten your teeth once in the office.
Another great option for teeth whitening are home kits. You can also have your teeth conveniently whitened in the comfort of your own home with personalized whitening kits over a gradual period of time. These are also great for the busy person! You'll pick up a set of custom whitening trays, high-quality whitening bleach, and detailed instructions from your dentist in Allentown to follow.
In just a matter of a few weeks of wearing your trays around the house while you accomplish other tasks. If you have dinner to prep, wear your trays. Cleaning the house? Wear your trays! You can accomplish much more while whitening your teeth at home.
Trust Your Local Cosmetic Dentist in Allentown with Whitening!
If you want your smile to truly feel better and look better, trusting your dentist with your teeth whitening is the best way to safely improve your appearance. Not only will your gums and soft tissues be protected from the professional-grade bleaching products, but you can be confident that you won't have wasted your time or money with high-quality products.
Contrary to professional teeth whitening, over the counter products will waste your time and money. You'll have to purchase multiple products and waste weeks at a time to achieve the same results. Learn more about how a dentist can help you today!
---
About Our Office
Here at Allentown dental office of Eric J. Marsh and Michele A. Pisano-Marsh, we know that a white smile isn't just about appearance—whiter teeth can help boost your confidence and even make you look years younger. Plus, patients who love their white teeth enjoy visiting our office for regular preventive are appointments. Let us serve you and your smile in the best way we know how by first contacting our local office! We would be more than happy to help you achieve your smile goals.
Comments Off

on Are You Fit for Professional Teeth Whitening in Allentown?
No Comments
No comments yet.
RSS feed for comments on this post.
Sorry, the comment form is closed at this time.