July 27, 2017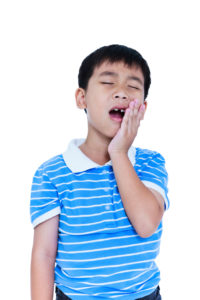 If there's one thing you know, it's that your natural teeth are supposed to stay in your mouth permanently. But what happens when an emergency takes place? Do you know what to do? Your emergency dentist in Allentown, either Dr. Eric Marsh or Dr. Michele Pisano-Marsh, wants you to understand how to handle the unexpected—whether they're urgent or not—so that you can save keep your natural smile for the rest of your lifetime.
Ask yourself, "is this urgent?"
A dental emergency constitutes as any dental problem that causes you to be in pain. This could also mean that a vital piece of your past dental work has become lost or broken. Another example is if the tissues in your mouth become severely damaged. Of course, there are certain dental emergencies that are more urgent than others. It's important to be able to decipher which is more urgent than another.
The following are examples of urgent dental emergencies:
Persistent bleeding.
Knocked out tooth.
Jaw injury.
Swelling that won't go down.
A severe toothache.
The following are examples of non–urgent dental emergencies:
Lost dental restorations (dental crown, fillings, or bridges).
Cracked tooth (unless it's causing severe pain).
Broken retainers or mouthguards.
Moderate toothaches.
Who should I contact in a dental emergency?
Undoubtedly, we would hope that our patients call our Allentown office first for assistance with any oral health issue. In some circumstances, we recommend reaching out to your nearest emergency room. For example, if you are experiencing a dental injury because of a baseball knocking out your teeth when it hit your jaw, it's important to visit your nearest ER to address the priority health concerns, i.e. excessive bleeding, bruising, and of course your jaw.
If an accident is bearable enough to make it to one of our dentists, we highly recommend that you try to visit our office as soon as possible. It's very rare that ER's have dentists on staff. This makes it harder to truly address and treat your dental emergency without just prescribing pain medication. In most cases, the physician there will refer you to a dentist for emergency dentistry and give you a prescription for pain medication. Skip that middle step and come straight to our practice.
Is there a way to address dental emergencies at home?
There may be some things that you can do from the comfort of your own home until you have time to visit our office. Here's a helpful tip: No matter what kind of emergency you're having, it's important to stay calm!
The following are suggestions that may help you during a dental emergency at home:
Use a mixture of salt and water to relieve irritation and cleanse swelling in your mouth.
If a tooth is knocked out, retrieve it and preserve it in a glass of milk until you can get to your dentist.
Use a cold compress to help reduce swelling, numb a painful area, and apply pressure to stop bleeding.
Our Dentists Can Help You in Just About Any Situation
Accidents are just that: accidents. Unexpected events that occur when you're most likely not prepared.  Now that you have a better idea of how to handle an unexpected dental issue, you can manage until visiting our office. Remember, stay calm and contact the correct resources after evaluating your level of pain and urgency. Don't ever hesitate to contact your dentist in Allentown!
Comments Off

on Emergency Dentist in Allentown Addresses Dental Accidents
No Comments
No comments yet.
RSS feed for comments on this post.
Sorry, the comment form is closed at this time.